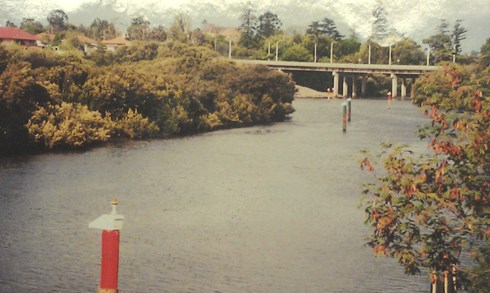 John Irving was Australia's first emancipated convict who made his home in Parramatta. He was born in 1760 and arrived in Australia on the 26th January 1788, on the convict ship Lady Penrhyn. He was convicted of larceny at Lincoln, England in 1784 and sentenced to transportation for seven years. Apparently, Irving had medical training and the literature indicates that he had been recommended to assist the surgeons on his voyage to Australia. This seems to be supported by the fact that he was employed immediately upon his arrival to assist the hospital surgeon at Port Jackson. On 28th February 1790, Governor Arthur Phillip appointed him Assistant Surgeon on Norfolk Island. The remainder of his sentence was remitted resulting in John Irving being the first convict to be emancipated.
In 1791, Irving was posted to Parramatta where he assisted the surgeon Thomas Arndell. On 22nd February 1792, he was granted thirty acres of land on the north side of the Parramatta River. During this time, while assisting Surgeon Arndell, he was involved in the building of the new brick hospital.
In addition to his medical interests, Irving also tried his hand at farming and by October 1792, he had nine acres of maize and two acres ready for more planting. [1]
According to a report in the Parramatta & Hills News, Irving had a troubled time in Parramatta. His life as a farmer was somewhat unsuccessful and the report states that although not a good farmer he had great plans to build a comfortable home on his 30 acre grant and settle down[2].
Irving apparently had plans to establish his own medical practice but this seems to have been somewhat thwarted by the emerging Rum Corps who controlled access to goods such as food, clothing, and labour through a complex bartering system using rum as payment. According to the newspaper report, Irving, like many honest settlers, could not afford the exorbitant prices set by those in power. And the report goes on to suggest that he could have had access to special prices if he agreed to take up the position of abortionist to cater for the needs of the Rum Corp.[3]
It seems that Irving suffered a breakdown after being unsuccessful in establishing his own medical practice and found solace in alcohol which led to his demise, and eventual death in 1795. He is buried in an unmarked grave in St. John's Cemetery, Parramatta.
There are conflicting reports regarding his romantic life. The Parramatta & Hills News report states that Irving was involved with a local Catholic girl and they planned to marry, however the article claims she wanted to be married by a Catholic priest, and was happy to wait until one arrived in the colony. At the time, many of the local Catholics were happy to be married by the Anglican Reverends, either Samuel Marsden or Richard Johnson. Apparently, his fiancée attempted suicide after his death and left Parramatta 18 months later to marry another man who had been a rural manager for James Ruse. They settled in the Hawkesbury and their first son was baptised John, after his mother's first love, John Irving.[4]
However, alternative reports suggest that John Irving was married to Anne Marsh, who later became a notable boat operator to Rose Hill.[5]
His memory lives on in Parramatta through the naming of Irving Street, North Parramatta and the John Irving Park community garden in Harris Park. Irving's original land grant now houses suburban plots, sections of James Ruse Drive and Victoria Road, and possibly up to or near the border of the historic female orphan school which is in the grounds of the University of Western Sydney.
This post was initiated by Neil McGrath, a volunteer at Parramatta Heritage Centre.  Darlene and Neil McGrath generously donated the Certificate of Title, photographs and research notes on John Irving.

Alison Lykissas, Cultural Collections Officer, Parramatta Council Heritage Centre, 2014
References
[1] Australian Dictionary of Biography, page 4. http://adb.anu.edu.au/biography/irving-john-2262
[2] Parramatta & Hills News, May 8 1969, page 11
[3] ibid
[4] ibid
[5] Terry Kass, Carol Liston, John McClymont Parramatta: A Past Revealed, 1996 page 20