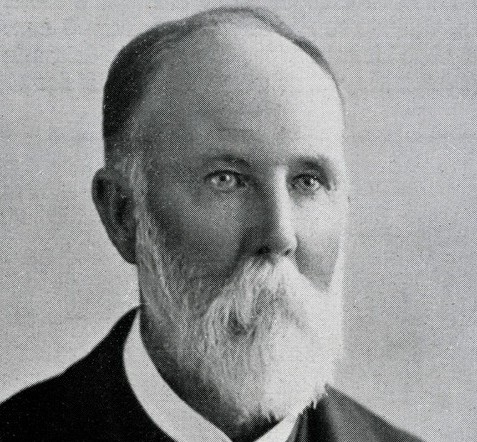 Frederick Charles Cox Mayor for the year 1884 and Alderman 1879 – 1883, 1885 – 1890. He died 27th April, 1932
(Excerpt from The Cumberland Argus, 28th April 1932) Mr. Frederick Charles Cox, Parramatta's oldest native, died at his home "Blenheim", Carlingford, yesterday at the age of 94. Mr. Cox had the distinction of being the oldest boy of The King's School, which he entered as a day boy at the age of 13.
He was born on February 23rd, 1838, at "Honiton House", Church-street, Parramatta, his father, who came from Devonshire, erected this building, which still stands in a good state of preservation today. As a young man Mr. Cox was engaged in the butchering trade, but later gave most of his attention to fruit-growing and it was in this connection that he was best known in business circles. He entered public life fairly early and up to the time of his death it was claimed for him that he was the oldest Mayor of the State. He entered Parramatta Council 58 years ago and was mayor of the borough ten years later. He was also an alderman and mayor of Dundas, and had the distinction of being a member of Parramatta and Dundas municipal councils simultaneously…
Mr. Cox was a Justice of the Peace for more than 60 years. Deceased had a wealth of interesting memories …. Mr. Cox clearly remembered Lady Fitzroy, daughter (sic) of an early Governor of N.S.W., being killed in Parramatta Park. He was nine years old at the time. The horses bolted from Government House and when near the George-street entrance collided with a tree. Lady Fitzroy and Lieut. Charles Masters, A.D.C., died from their injuries. The Governor, who was driving, was only slightly hurt.
Mr. Cox's wife predeceased him by a number of years but he is survived by a son … and a daughter … One son …. was killed in the Great War, and another … died earlier.
The funeral – a private one – was arranged to take place this morning at Carlingford