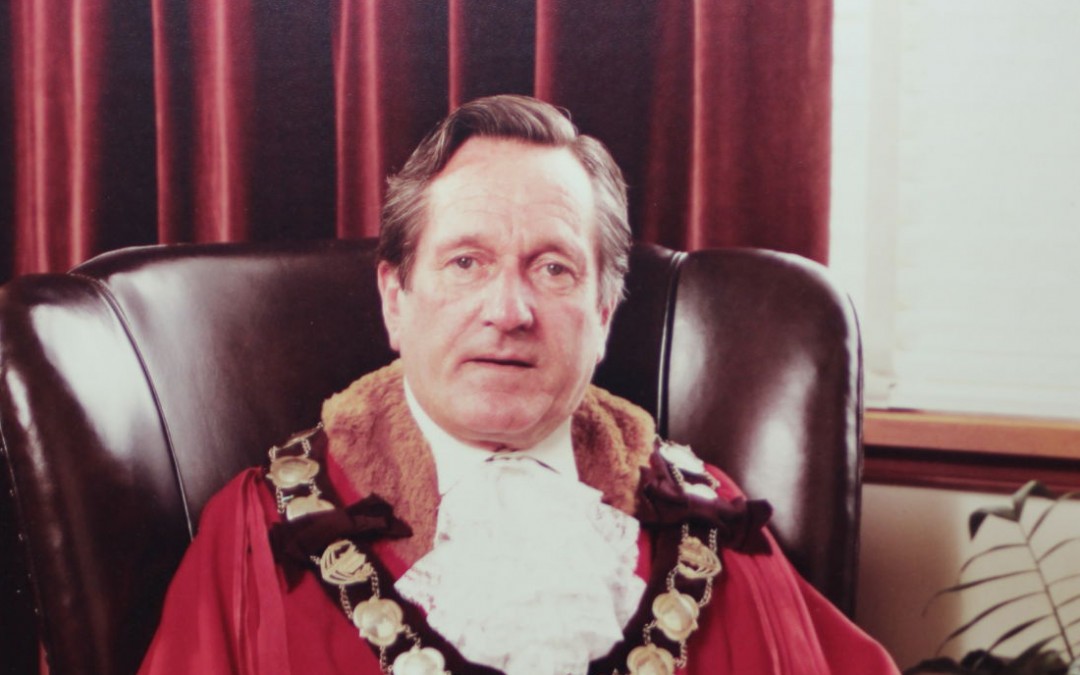 Stanley Charles Dickson was mayor for the years 1980 – 1983 and Alderman in 1969 – 1974, 1977 – 1979
He was born in Sydney on the 8th December, 1920 to Margret and Stanley, he was one of five children. he was raised and educated in the Kensington-Maroubra area until he joined the RAF in 1941.
In October, 1942 whilst stationed at Evans Head he returned to Sydney on a four day pass to marry his fiancee Eunice. upon returning to Evans Head he was then transferred to Townsville, and deployed to New Guinea.
Whilst there, in July, 1943 he received a telegram from home advising him that he had become a father to his first born son Kenneth. It was 15 months later before he met his son for the first time.
He was only home a short time before he was deployed again to Labaun Island where he remained until his discharge in 1946.
After leaving the RAAF, Stan, Eunice and Ken took up residence at Glebe Point and for six months he went to Ultimo Tech full time to do a plastering course. After completeing the course he gained employment with a plastering company in Parramatta where he had served four years under supervision before becoming a tradesman. He remained with this company for the next 24 years until he resigned and became a union Organiser.
In the early 1950s Stan became a member of the Northmead Branch of the Australian Labor Party. in the late 1960s he became an Alderman on Parramatta City Council. He lost his seat in mid 1970s to an independent candidate, but three years later was re-elected and became Mayor of Parramatta. He served three terms as Mayor until he retired in 1983 and moved to the Gold Coast with his wife Eunice in 1983 who sadly passed away in 2003.
One of the first things he did when he became Mayor was to organise the distribution of a four page brochure in the Financial Review to all the Eastern States highlighting the benefits Parramatta had to offer – Business Opportunities, Employment and Life Style for the young and old.
He saw many changes to the area during his time in council: – the construction of numerous multi-storey office blocks, high rise apartments, Westfield Shopping Complex, free council parking stations, and he was a strong supporter of the construction of Parramatta Stadium.