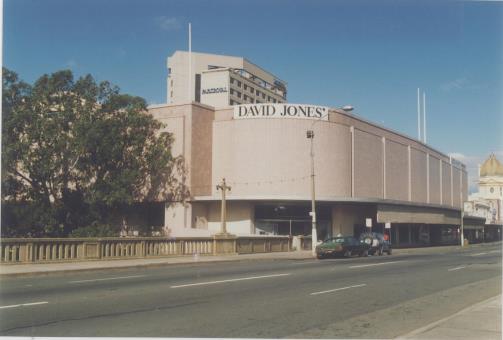 In August 2013 work began on the demolition of the David Jones building in Parramatta. The building was located on the south eastern end of the Lennox Bridge, Church Street, Parramatta. With the office of the Parramatta Heritage and Visitors Information Centre located directly across from the David Jones building we thought it was an ideal opportunity to record the demolition using time lapse video. We purchased a GoPro camera and set it to take a photograph every 1 minute for a few hours each day.
The images used to create this video were recorded between August 2013 and January 2014. The video above is a shortened 4 minute version.
This is a high definition video so it is best viewed on a full screen.
For further information regarding the history of David Jones Building visit our blog post.

Peter Arfanis, Archivist, Parramatta Council, Parramatta Heritage Centre, 2014