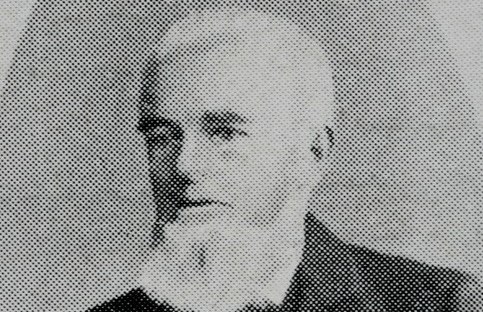 Mayor for the year 1867 Alderman 1866 Died 25th November, 1899
From The Cumberland Argus, December 2nd, 1899.   On Wednesday morning last a very well known and highly respected resident passed away – Mr. Richard Harper J.P. The deceased gentleman had been in indifferent health for a considerable time …
Mr. Harper was a native of Sydney and was 78 years of age. He entered business life in the city and subsequently settled in Parramatta – but in the meantime he travelled about the colony a good deal and saw much of life in the sparsely settled and remote districts of this island continent.
After his arrival … he married a member of a very well known local family, Miss Hughes. His wife has survived him and of their 10 children, eight are now alive … Mr. Harper was one of the early members of the Parramatta Council, the first meeting he attended as an alderman being held on April
21st, 1866. In the year 1867 he was elected Mayor and in the following year as the first citizen of the historic borough, he entertained the Duke of Edinburgh on the occasion of the latter's visit to this district.
As a magistrate Mr. Harper was long and favourably known …. In connection with parochial matters of St. John's, Mr. Harper proved himself a valuable and faithful churchman … For upwards of 20 years he represented the parish in the Synod. Mr. Harper belonged to the Freemasons and was one of the oldest Oddfellows in the district.