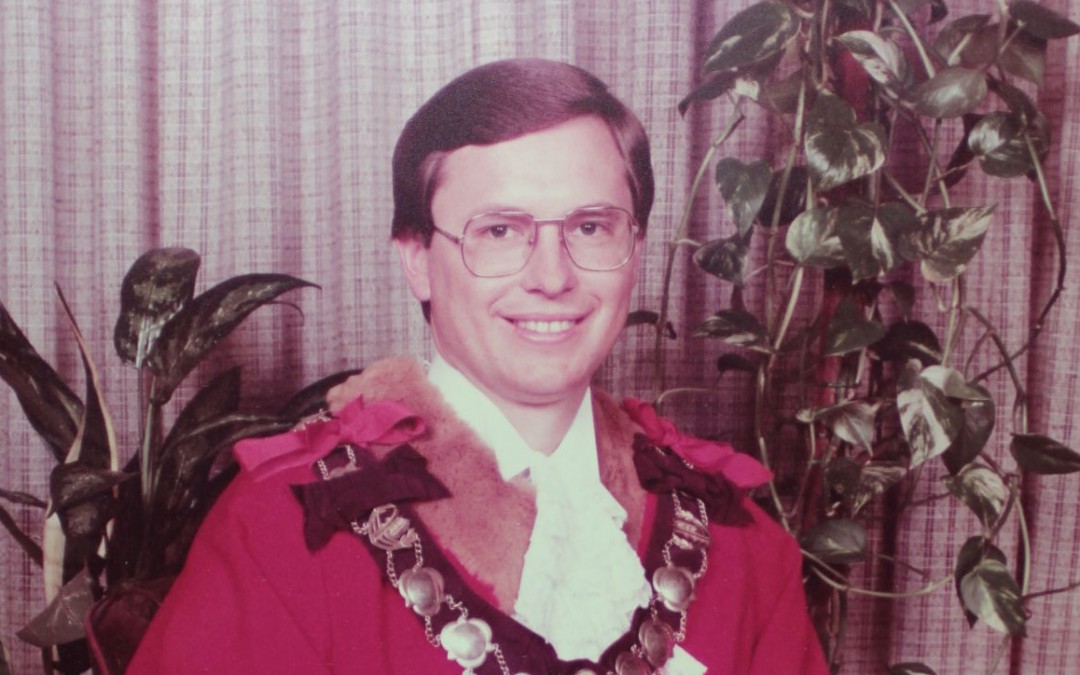 Mayor for the year 1985 and Alderman 1977 – 1984.
Paul Elliott was born in Ballina on the North Coast and grew up in country NSW. He came to Sydney to attend university at the beginning of 1973 and settled in the Parramatta district.
He had a keen interest in politics and civic matters from his school days, quickly becoming active in local issues and the ALP once he settled in Dundas. He was elected as an Alderman for the Dundas Ward in 1977. Key matters at that time included the development of the Dundas Community Centre, improved facilities for junior sports and the need for improved drainage and other services.
Being elected Mayor of Parramatta in 1984 was a tremendous honour for him. He considers Parramatta to be a wonderful City and it was memorable time for him to serve as Mayor.
He considers the opening of the Parramatta Stadium in 1986 during his tenure as Mayor as one of the highlights of his time in office.
During that period Church Street was closed to vehicles to commence the building of Parramatta Mall.
He served as Federal Member of Parliament from 1990 until 1996.