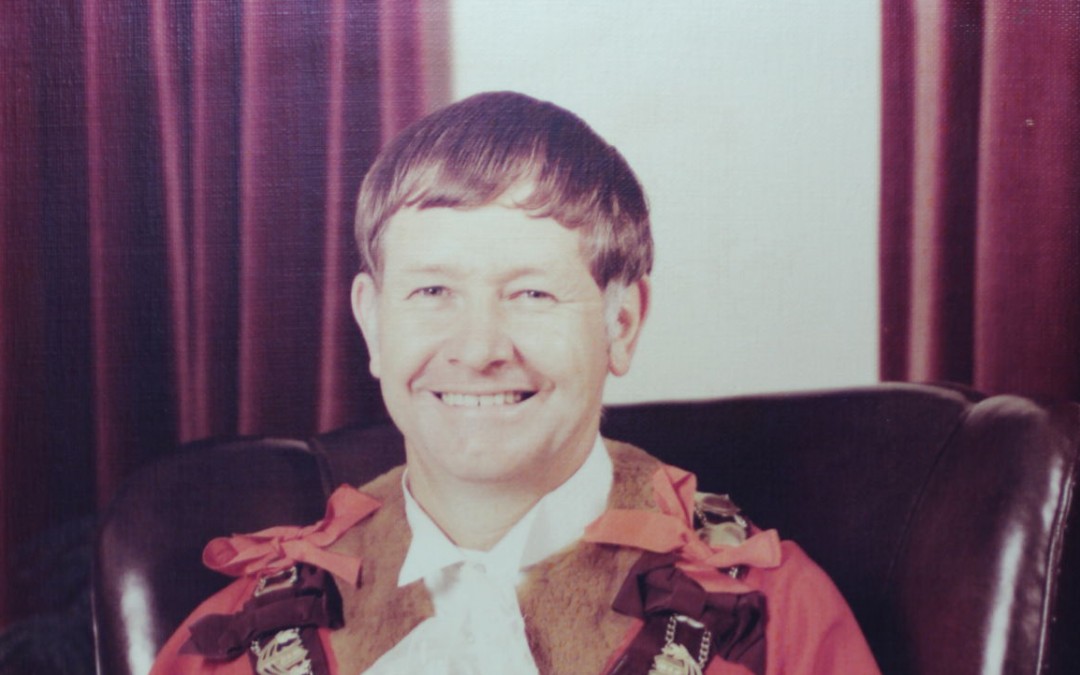 Mayor for the years 1975 – 1978, 1986 – 1988. Alderman 1969 – 1971, 1974, 1979 – 1985 First Lord Mayor, 1988
Alderman Hyam was the last Mayor of Parramatta and the first Lord Mayor. He was elevated to the position on December 12th, 1988. The message from Buckingham Palace read as follows: "It is established practice in the UK that the mayor of an important city is raised to a Lord Mayor only to mark some very special national or local event. The City of Parramatta's own bicentennial, in Australia's own bicentennial year, seems to meet that criterion most aptly, so the Queen is happy to approve the Premier's recommendation that the Mayor of Parramatta should be raised to the dignity of Lord Mayor."
Alan Hyam, born in Nowra NSW, has resided with his family in the Parramatta district since late 1959.
He practices at the Sydney Bar; specialising in the area of Property Law. Before being called to the Bar, he practiced as a real estate valuer for 21 years. His practice takes him to interstate, country and overseas locations.
Author of two legal texts which are regarded as essential resources for judges, lawyers, valuers and other property professionals in areas of valuation related law, and commercial rent review determinations. Author of many articles and papers on the above and related subjects.
His major attainments as Mayor and lord Mayor were:
Joint Chairman of the Parramatta City Centre Study which culminated in the Parramatta City Centre Local Environmental Plan 2007 and its predecessors and the innovative controls and measures contained therein.
Initiated the planning for the Church Street Mall, one of the initiatives in the City Centre Study.
Presided over the planning and construction of the multi storied car parking stations in the City Centre.
Initiator of the proposed redevelopment of Civic Place.
Participated in the planning and lobbying for the financing and construction of the Riverside Theatres.
Involved with the planning and implementation of the inner and outer ring road system to by-pass the central business district, another initiative if the City Centre Study.
Tragically lost his first wife, Judith, Lady Mayoress and Alderman, during his penultimate term as Lord Mayor.