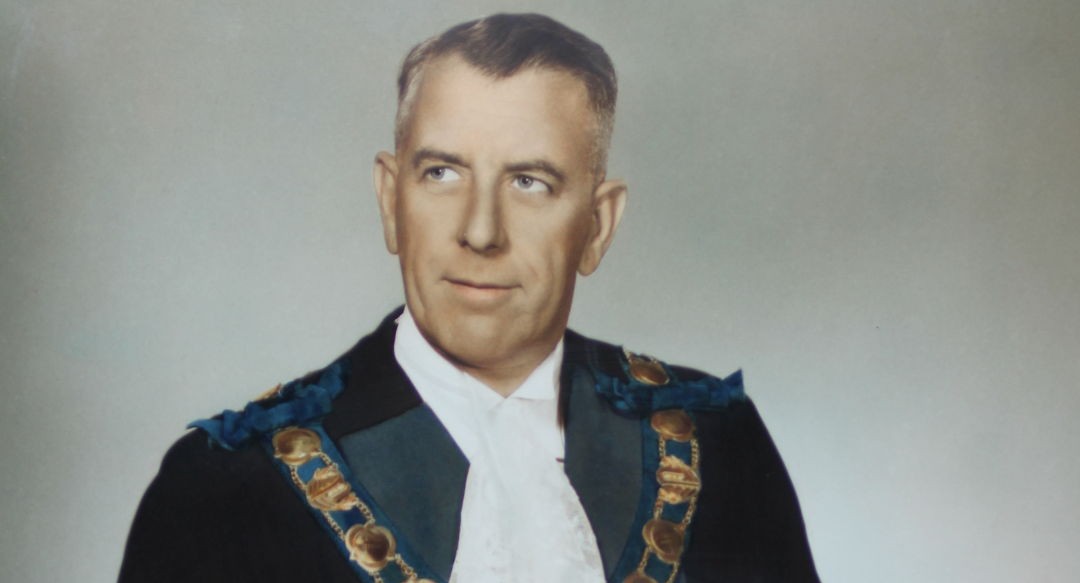 Mayor for the year 1958. Alderman 1954 – 1957, 1959 (State Member 1959 – 1976) Died 11th September, 1996
From Parramatta Marist High Website http://parramattamaristobu.org.au/our-old-boys/politicians/
Dan John Mahoney (1909 – 1996) Educated at Marist Brothers' High School at Parramatta, and was a Postmaster General's employee from 1925 until 1959. He served as an alderman on Parramatta City Council from 1954 – 1959 (including a term as Mayor in 1958). Following this he was elected as the state member for Parramatta from 1959 to 1976. He was easily re-elected on five occasions, always winning on the primary vote. The reserve at 75 Gladstone Street North Parramatta named after him.
(From The Advertiser, 18th September, 1996) …. The former State MP for Parramatta, ex-mayor and longtime councillor who died last week after a long illness, aged 87, had "people skills" without peer.
It was to Dan Mahoney that former Federal MP Paul Elliott turned as a very young man "interested in the Labor party" …. Mr. Mahoney was elected to council in 1954. He became mayor four years later and won a State Parliament seat in 1959. In State Parliament (he) served under two Labor Premiers, Renshaw and Cahill. He was never a Minister but was widely tipped to become Speaker before Labor lost government. He remained on the Opposition benches until his retirement.
…. The Mahoney's lived variously at Epping and on the North Coast but mostly in Parramatta. Mr. Mahoney is survived by wife Eileen, and three of their four daughters ….