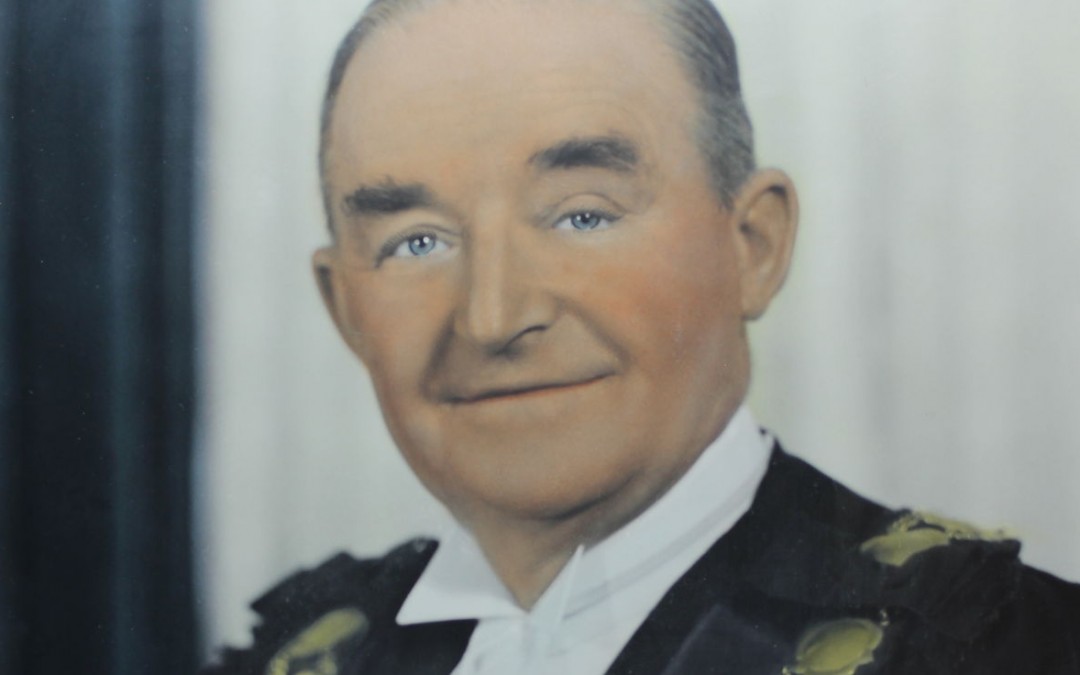 Mayor for the years 1956 – 1957. Alderman 1949 – 1955, Died 1st May 1982
(From the Sydney Morning Herald, 6th May, 1982) Mr. Edward Allen (Ted) Hunt, of Pymble, who died last Saturday, was principle of one of Sydney's leading firm of solicitors and a leading layman in the Presbyterian Church.
Mr. Hunt was born on November 26th, 1896, in the teacher's residence of the one-teacher school at Kirkton, 14 kilometres from Singleton, and was attending the 100th anniversary celebrations of the school on Saturday when he died.
He was admitted as a solicitor in 1919 and in 1929 with his younger brother, the late H.R. Hunt, founded the firm of Hunt and Hunt. In 1948 he was elected the official solicitor of the Presbyterian Church and held the post until 1972 when he was succeeded by his son, Ian.
He became an alderman of Parramatta Council in 1952 and was Mayor in
1956 and 1957. Mr. Hunt was the moving force behind the founding of the C.B. Alexander Agricultural College at Paterson in 1963 and St. Andrew's Boy's Home at Leppington in 1965. For many years he was a director of the Burnside Homes for Children …
Mr. Hunt is survived by his … (two) … sons and … (two) … daughters. His funeral will be at … the Uniting Church, Pymble.