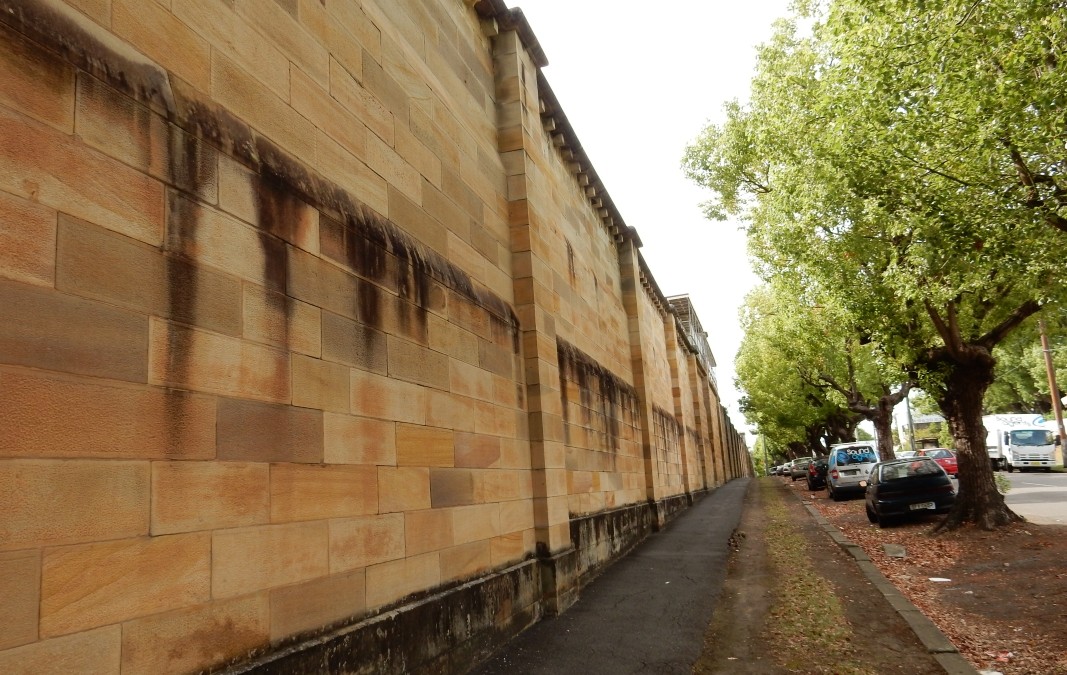 The Research Library has special collections and a wealth of resources for family historians to help them in their research.
These Family History Resources & Online Databases are available in the library
Ancestry Library Edition
A genealogy tool which provides instant access to a wide range of resources for genealogical and historical research. http://www.ancestrylibrary.com/
Guide to searching http://proquest.libguides.com/content.php?pid=322379&sid=2669013
NSW Family History Document Service
Images of historical documents relating to family records in New South Wales dating between 1850 to 1920 http://www.ihr.com.au/
Newspapers
The library has access to historic Australian newspapers and older editions of local newspapers at the Local Studies Library.
Trove
Provides access to over 90 million items, ranging from books and journals to maps and music, from a multitude of sites http://trove.nla.gov.au/
Local Newspapers (Microfilm Reels)
Cumberland Argus     Sep 1888 – Oct 1962
Parramatta Advertiser Jul 1956 –
Parramatta and Hills News    Jan 1957 – Jun 1982
Parramatta Journal     Mar 1995 –
The Sydney Gazette   Mar 1803 – Jun 1880
Sydney Gazette Card Index 1803 – 1829
Sydney Gazette Manuscript Index 1803 – 1826, 1827 – 1842
Sydney Morning Herald Card Index         Jan 1842 – Jan 1845, 1904 – 1918
The Sydney Mail         Jun 1860 – Dec 1938
Cumberland Free Press        Sep 1896 – Jun 1897
Advocate (Parramatta)         Jun 1975 – May 1976
Chronicle (Parramatta)         Oct 1958 – Mar 1961
Courier (Parramatta)  Dec 1960 – Jan 1962
Granville Independent         Sep 1900 – Mar 1901
Auburn News and Granville  Sep 1903 – May 1935
Auburn and Lidcombe Advance      Dec 1925 – Dec 1939
Parramatta Messenger         Jan 1847 – Jun 1847
Sydney Morning Herald Index to B.M.D. &F. notices   1831 – 1853
Parramatta Chronicle & Cumberland General Advertisers      Dec 1843 – Dec 1847
Parramatta City News Dec 1928 – Dec 1929
Cumberland Times     Jan 1903 – Jun 1911
Parramatta Argus       Jul 1977 – Nov 1977
Cumberland Mercury  Jan 1875 – Apr 1895
Farm and Garden (Parramatta)      Oct 1958 – Jan 1984
Chinese Times Dec 2002 – Mar 2003
Hills District Farm and Garden       Jan 1984 – Feb 1985
Weekly Advance (Granville) Feb 1892 – Jan 1893
Local Newspapers (Hard copies)
o    Hills Shire & Times (July 1985 – Jun 1986)
o    The Hills District Farm and Garden (1969 – 1984)
o    Mercery (Aug 1977 – March 1995)
o    Parramatta Advocate ( June 1965 – Dec 1975)
o    Parramatta hills News (July 1965 – June 1982)
Sydney Morning Herald (Microfilm Reels)
Search every edition of The Sydney Morning Herald and The Sun-Herald from 1831-
These family history resources you can access online
Australian Records and Indexes
Australasian Association of Genealogists and Record Agents Inc – A Directory listing reliable and competent genealogists and record agents to those wanting professional family history and genealogy services and general record searching. http://www.aagra.asn.au/
Australian Family History Compendium – The Compendium is a directory for Australian family historians containing indexes, repository listing, and guides. http://afhc.cohsoft.com.au/
New South Wales Registry of Births, Deaths and Marriages – a free search index to the birth (1788-1913), death (1788-1983), and marriage (1788-1963) records for New South Wales. http://www.bdm.nsw.gov.au/
Society of Australian Genealogists– An Australian organisation providing assistance in search family history. The Society also provides workshops, and seminars, and can give advice on all aspects of genealogy. http://www.sag.org.au/
State Records of New South Wales – State Records is the NSW Government's archives and records management authority, providing access to a broad range of primary source historic documents and records. http://www.records.nsw.gov.au/
Victorian Registry of Births, Deaths and Marriages– The Victorian Registry holds records dating back to 1836. The registry provides resources and products for people http://www.bdm.vic.gov.au/
Australian Jewish Genealogical Society Inc. http://www.ajhs.info/
Genealogy Link.net
http://www.genealogylinks.net/australia/
Military Records and Indexes
Australian War Graves in South Africa, 1899 – 1902 – This site includes a searchable database of information from Australian Boer War memorials.
http://www.hagsoc.org.au/sagraves/
Commonwealth War Graves Commission – This Register provides personal and service details and places of commemoration for the 1.7 million members of the Commonwealth forces who died in the First or Second World Wars, as well as record some 60,000 civilian casualties of the Second World War is provided without details of burial location. http://www.cwgc.org/
World War II Nominal Roll – A searchable index created to honour and commemorate the men and women who served in Australia's defence forces and the Merchant Navy during World War II. http://www.ww2roll.gov.au/
Shipping
Ancestors on Board –  An index to Passenger lists of thousands of ships sailing from British Ports to destinations worldwide (1890-11960). Passengers include not only immigrants and emigrants, but also businessmen, diplomats and tourists. http://www.ancestorsonboard.com/
International
AFHC Family History Compedium – The Australian Family History Compendium is a free Internet resource for people researching their family tree. It contains information on a wide variety of categories related to genealogy, with a strong emphasis onAustralian material. http://afhc.cohsoft.com.au/
Cyndi's List of Genealogical Sites on the Internet– A categorized & cross-referenced indexed list of genealogical resources on the Internet. http://www.cyndislist.com/
Family Search Database – Church of Jesus Christ of Latter Day Saints Family Search Database. Search for your ancestors, view maps, forms, guides, find other web sites containing family history information. https://familysearch.org/
Ultimate Family Tree – Family Tree Resources and Glossary of Genealogical Terms and Abbreviations http://www.uftree.com/
Names
United Kingdom
Emery Paper – A concise guide to researching British ancestry – the IGI, using parish registers, the Civil Registration system, the 19th century Census returns and dozens of other archives, indexes and sources, with all the costs, contacts, addresses and tips. http://www.genuki.org.uk/big/EmeryPaper.html
Scots Web – Scottish Roots is an ancestral research service for those who wish to discover more about their Scottish forebears – who they were, where they lived and how they were employed. http://www.scotweb.co.uk/clans
The Proceedings of the Old Bailey London 1674 to 1834 – A fully searchable online edition of the largest body of texts detailing the lives of non-elite people ever published, containing accounts of over 100,000 criminal trials held at London's central criminal court. http://www.oldbaileyonline.org/
United States of America
The Library of Congress: American Memory – provides free and open access through the Internet to written and spoken words, sound recordings, still and moving images, prints, maps, and sheet music that document the American experience. http://memory.loc.gov/ammem/index.html