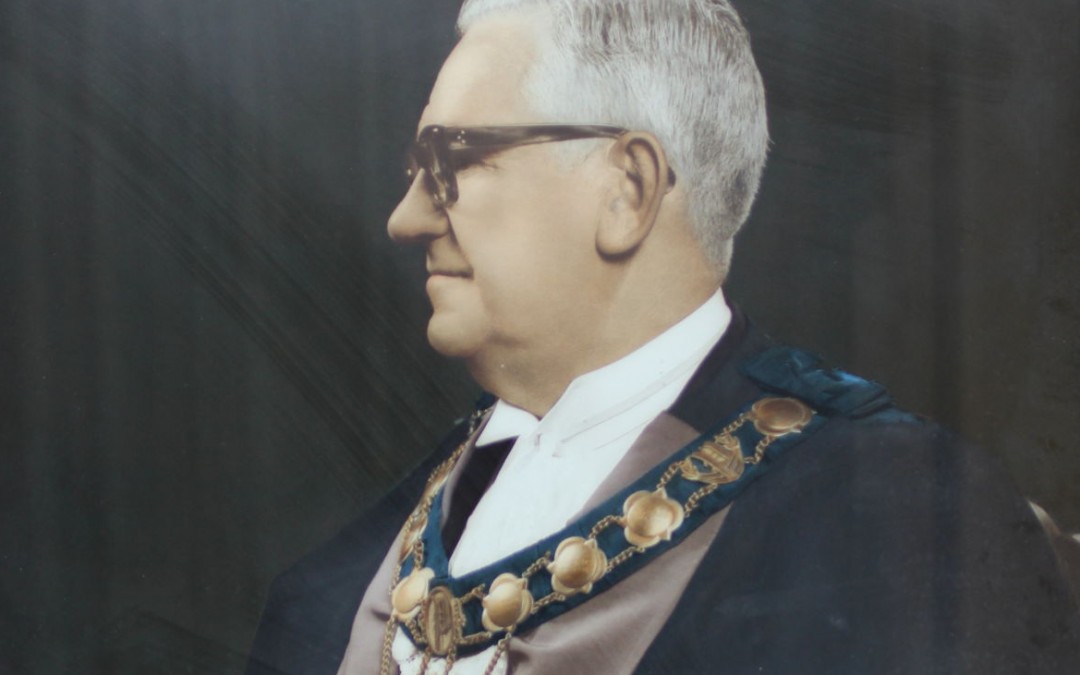 Mayor for the years 1954 – 1955,  Alderman 1948 – 1953, 1956 – 1968 (died in office). Died 6th August, 1968
(From The Advertiser, 8th August , 1968)  Hedley Victor Horwood, one of Parramatta's greatest post-war community leaders, died suddenly near his home on Tuesday, ending long-standing links with almost every local organisation.
An alderman of Parramatta Council since 1947, Mr. Horwood had also been president of Parramatta Agricultural and Horticultural Society since 1944.
Mr. Horwood was born 74 years ago in Villiers Street, less than half a mile from his home in Sorrell Street and lived in Parramatta all his life …. Mr. Horwood was awarded the OBE in 1965 for his services to the community. Although he had been a resident of the district since birth, Mr. Horwood did not enter the local political scene until his businesses had become
well established.
Elected to council in 1947, he was deputy mayor from 1949 to 1951 and Mayor in 1954 and 1955. The show society's annual meeting later this month would have marked the completion of 24 years continuously
as president for Mr. Horwood. Other organisations which had felt the benfit of Mr. Horwood's membership included Prospect County Council, Parramatta Businessmen's Club, Parramatta Rugby League Club, Parramatta Chamber of Commerce and Parramatta Rotary Club. Members of all these groups are expected to be represented at the funeral service … at All Saint's Church, Parramatta.
Mr. Horwood is survived by his widow, Alice … (four sons and a daughter).