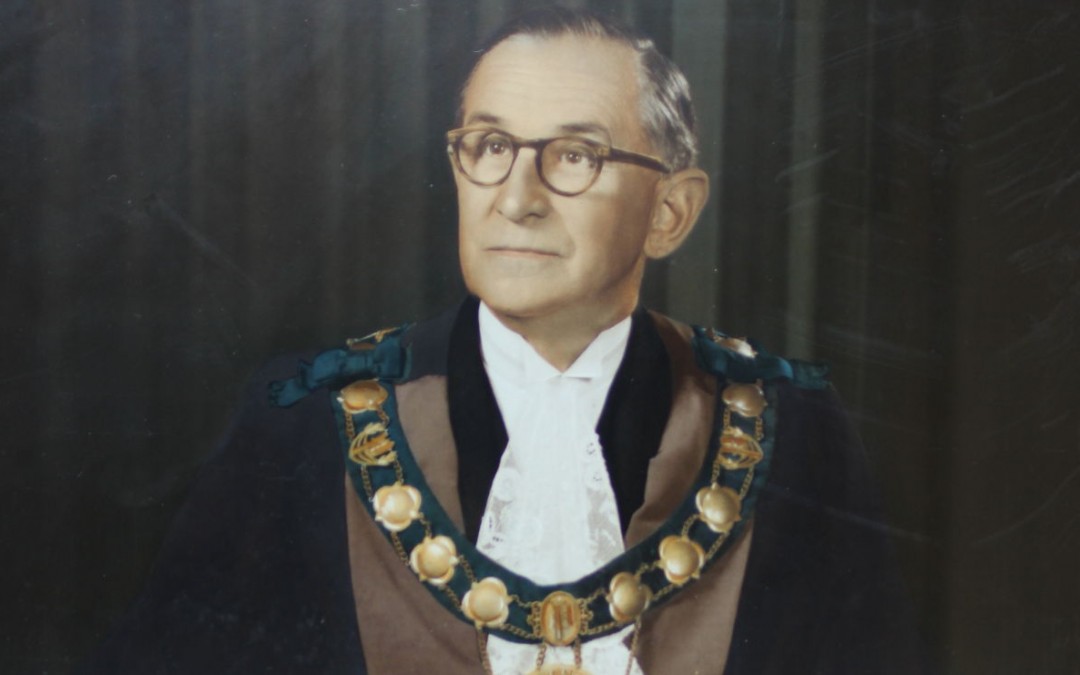 Mayor for the years 1940 – 1946. Alderman 1926 – 1939, 1947 – 1953. Died 12th February, 1984
(From The Advertiser, 22nd February, 1984) A former Mayor of Parramatta, Mr. Phillip Jeffery, has died aged 94.
Mr. Jeffery, who served as mayor for seven years, between 1940 and 1946, was an alderman on Parramatta Council between 1926 and 1953. He came to Parramatta at the age of 3 months and left school to work at John Bardsley and Co. when he was 12. He was appointed Managing Director at the age of 26 and retained the position until the company was taken over by David Holdings during the 1960's. He continued with David Holdings until his retirement at the age of 85.
Mr. Jeffery was chairman of the Parramatta Hospital board for 25 years. As well as receiving the CMG, he was awarded the MBE in 1958 and an OBE in 1964 for services to the community. He served as campaign manager for Sir Frederick Stewart, Sir Nigel Bowen, Sir Garfield Barwick and the present federal Member for Dundas, Mr. Phillip Ruddock.
A funeral service was held at the Northern Suburbs Crematorium on February 14.