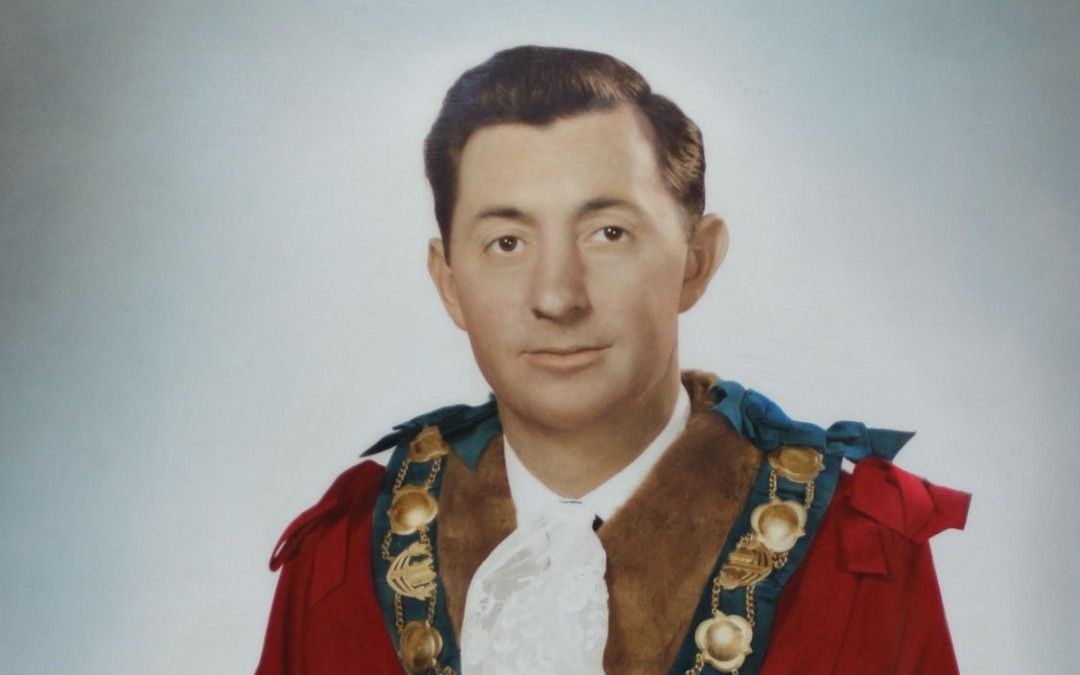 Mayor for the years 1967 – 1974. Alderman 1960 – 1966
Barry Wilde was born in Marrickville but moved when quite young to a wheat growing and grazing property in the mid-west where his maternal grandparents had been pioneers. He attended primary school at Yarrabandai and secondary school at the Marist Brothers College, Forbes (now the Red Bend Catholic College) as a boarder.
After marrying Kathleen Mary Ferguson in 1950 he moved to the Parramatta district and lived at Northmead returning to an area first visited by his grandmother in 1880 after migrating from Ireland.
For many years he had been an active member of the Australian Labor Party and was endorsed and elected to the Parramatta City Council in 1959.
He was elected mayor in 1967 and held the record for continuous service in that office.
He was also the foundation President and Convenor of the Western Sydney Regional Organisation of Councils in 1973.
He considers his major achievements whilst in office to be:
The upgrading and widening of O'Connell Street which with the extension of Smith Street across the Barry Wilde bridge to Victoria Road allowing the long planned construction of the Church Street mall which diverted through traffic from the City Centre
The formation of the Sydney Western Region of Councils, of which he was founding member.
The construction of a Senior Citizens Centre in Parkes Street and the introduction of a Meals-on-Wheels service.
Significant improvements to sporting facilities such as Jeffery Reserve and tennis courts, Chifley Reserve, Henry Kendall Reserve, Allie Webb Reserve, Dan Mahoney Reserve, and Woodside Golf Course.
Assisted the integration of Christian Lebanese into the Parramatta Community by the facilitation of Our Lady of Lourdes Church and school at Harris Park.
The acquisition and preservation of historic sites such as Hambleton Cottage and Elizabeth Farm
He was elected to the state seat of Parramatta in 1976 and re-elected in the 1978, 1981, and 1984 state elections.
He retired after the state elections of 1988.
In 2016 Barry Wilde was honoured with an Order of Australia Medal in recognition of his work with the Parramatta community.
Barry Charles Wilde OAM passed away on January 23, 2018 aged 89.