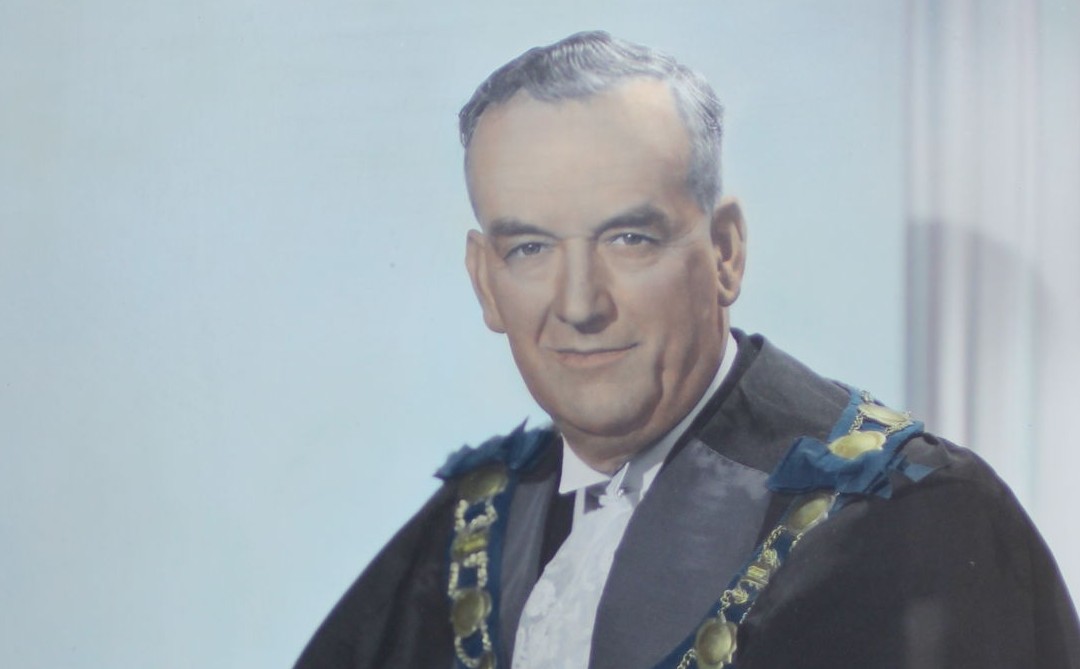 Mayor for the years 1949 – 1953, 1959. Also served as Mayor of Dundas Municipality 1929, 1935 – 1936, 1945 – 1948. Died 4th October, 1974
(From The Advertiser, 9th October, 1974) Foundation mayor of the enlarged City of Parramatta, Mr. E. A. Mobbs died on Friday at hospital. Before the enlargement Mr. Mobbs was the Mayor of Dundas and served a total of 40 years in local government. He came from a pioneer Dundas family and was a member of First Fleeters.
Mr. Mobbs was Mayor of Dundas in 1929, 1935, 1936, 1945, 1946, 1947 and 1948. He was Mayor of Parramatta for the first time in 1949 when Dundas and other districts merged with Parramatta to form the present city. He was also mayor (from) 1950 to 1953 and 1959 after which he retired from local government. Mr Mobbs was awarded the MBE in June 1968.
Mr. Mobbs was 82 years old and leaves a wife and two married daughters.