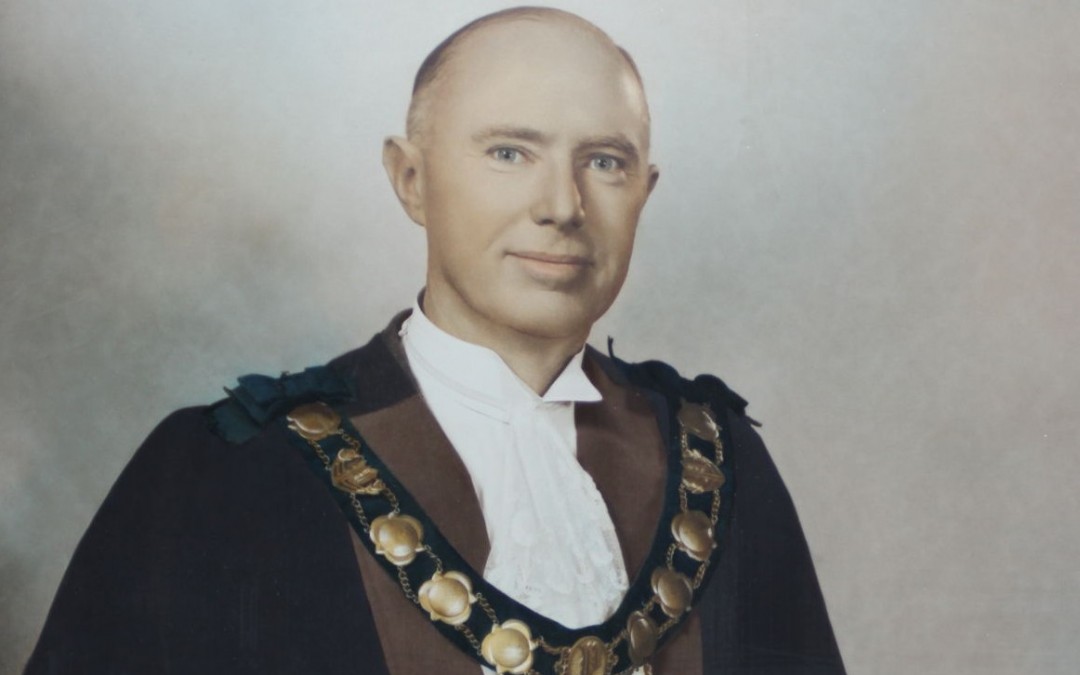 Mayor for the years 1947 – 1948. Alderman 1936 – 1946, 1950. Died 17th August, 1976
(From The Advertiser, 18th September, 1976)   A minute's silence during last week's Parramatta City Council meeting paid tribute to former mayor of Parramatta, Mr. H.M. Symonds, who died recently.
Mr. Symonds, originally from the Richmond district, was admitted as a solicitor in 1927, and began practicing in Parramatta in 1932. The firm, which practiced as H.M. Symonds and Britten, has been the council's solicitors for some years. He was an alderman of the City of Parramatta, mainly between 1936 and 1950 and was Mayor of the city in 1947 and 1948. He is survived by his widow, Mrs. Eileen Symonds and two sons.