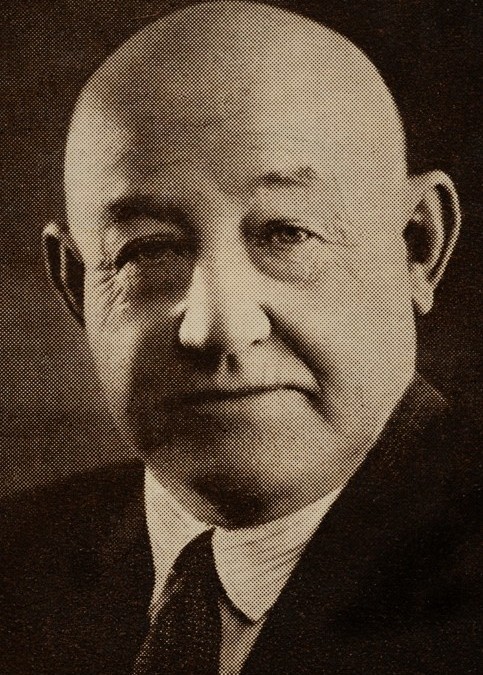 Mayor for the year 1923. Alderman 1917 – 1922, 1924 – 1935. Died 12th May, 1936
(From The Cumberland Argus, 14th May, 1936)  After a very brief illness, Mr. Harry Charles George Moss, a well known Parramatta solicitor and ex-Mayor of the town, died in a private hospital, Parramatta, early on Tuesday morning. For some time he had been suffering from a cold and last week he contracted pneumonia. Mr. Moss had been a resident of Parramatta for the past 25 years and during practically the whole of that period he had been keenly interested in the progress and development of the district ….
He had practiced as a solicitor for more than forty years and at one time was a familiar figure in the courts ….
Mr. Moss was born in Sydney 71 years ago, his father, the late Mr. George Moss, being a city merchant. He was educated at the Sydney Grammar School and also in England before entering Sydney University.
As a young man he was elected to Manly Municipal Council and during his period of aldermanic service assisted materially in the improvement of "The Village" …. In 1917 Mr. Moss was elected to Parramatta Council and was an alderman of the municipality continuously till 1934 when he retired. He was Mayor in 1923.
Mr. Moss was one of the oldest members of Parramatta Chamber of Commerce and was president in 1933 when that body organised the "Back to Parramatta" celebrations. As the head of the "Back to Parramatta" committee he worked assiduously for the success of the event …. He was a life long supporter of the Church of England and for some time a parochial councillor of All Saints', Parramatta …
Mr. Moss was a widower, his wife having pre-deceased him by a little more than a year. The funeral took place yesterday afternoon and prior to the cortege leaving for the Church of England Cemetery, Rookwood, a service was conducted at All Saint's………