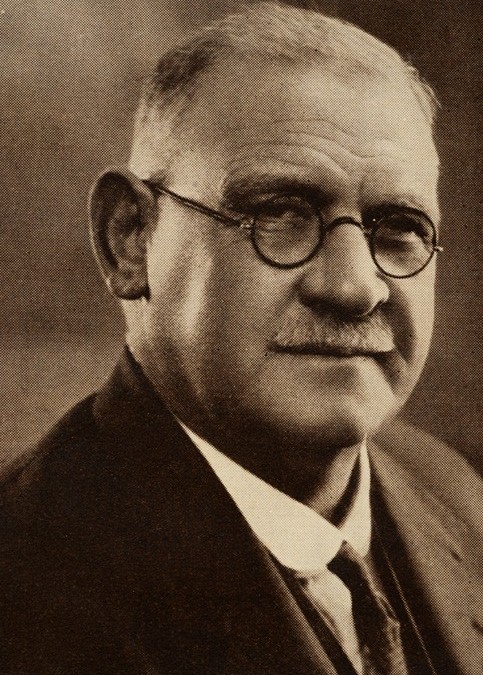 Mayor for the years 1930 – 1935. Alderman 1929, 1936 (died in office). Died 14th January, 1936
(From The Cumberland Argus, January 16th, 1936)   By the death of the Mayor of Parramatta (Alderman Henry Ohlsen), which occured on Tuesday night, the public life of this district has lost another conspicuous figure, another sterling citizen. Born near Wagga 66 years ago the late Mayor spent the early portion of his life in the wide spaces of the Riverina …. Later, he was engaged in supervising the transport of horses from Australia to the Indian markets.
Attracted eventually to Sydney, he joined the police force and was stationed for a time at Redfern. It was not long, however, before he transferred to the Prisons Department in which branch of the service he remained for many years. Retiring from the Prisons Department he took over a newsagency in Church-street Parramatta, which he relinquished about thirteen years ago. For some considerable time he was well known among the racing fraternity as a licensed bookmaker.
When he retired from business …. eventually he was persuaded to enter the civic arena, and in December 1928 he became an alderman of Parramatta. Though by no means an assertive man (he) impressed his colleagues by his dignity and his obvious sincerity. And in August, 1930 when Mayor Collett passed away it was to Alderman Ohlsen that the mantle of office was transferred. To become the chief citizen of a town within two years of entering public life is a rare distinction ….
Inexperienced though he was at the time, Mayor Ohlsen revealed an aptitude for the job and filled the position so ably that he retained it continuously right up to the time of his death …. Nor must we forget that, through it all, he has had in the Mayoress a wonderful helpmate …..