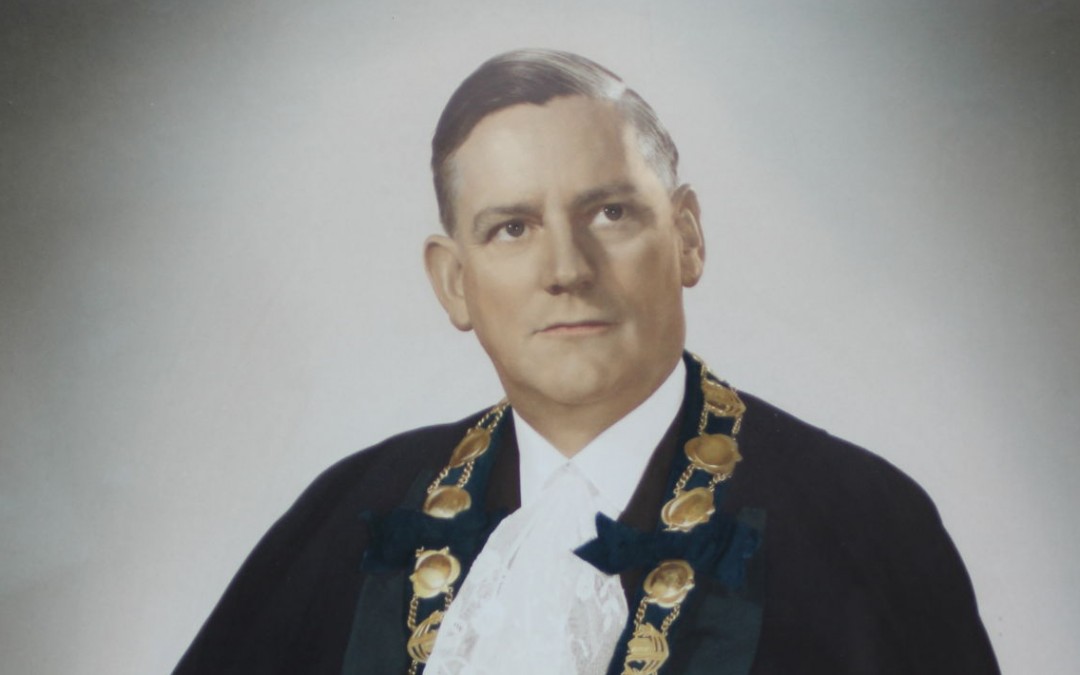 Mayor for the years 1963 – 1964, 1966. Alderman 1960 – 1962, 1965, 1967 – 1974. Died 31st December, 1993
(From The Advertiser, 12th January, 1994)  Reg van Nooten had the unique distinction of "commanding" both Parramatta and the city's own cavalry unit at the same time. Mr Van Nooten died last week, aged 76, on the North Coast where he moved some years ago.
He served 15 years as an alderman on Parramatta Council and was mayor three times. He was, at one stage, simultaneously a lieutenant colonel commanding the Royal NSW Lancers unit at Lancer Barracks. He had previously had a distinguished war record as a cavalry officer in the Middle East and New Guinea.
… Mr. Van Nooten had also been prominent in the scout movement. Mrs. Van Nooten was remembered as a charming mayoress and a founder of the Parramatta Lantern Club of the North Rocks Deaf and Blind Children.