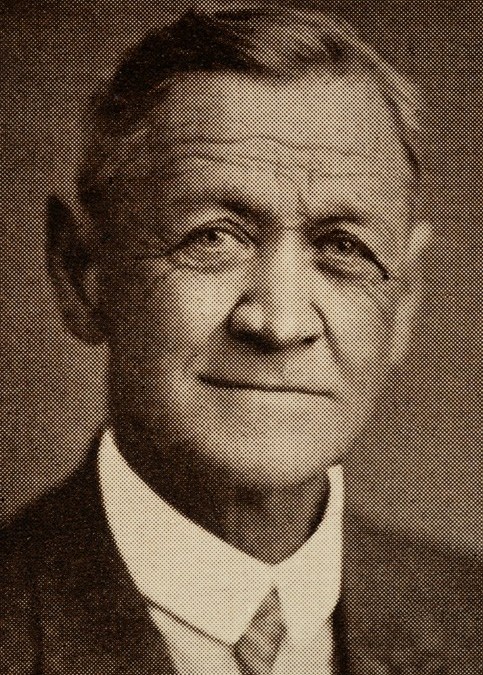 Mayor for the years 1901, 1903 – 1906, July 1907, 1908, 1924 – 1927. Alderman 1896 – 1900, 1902, 1909 – 1914, 1917 – 1923, 1928 – 1937. Died 22nd December, 1936
(From The Cumberland Argus, 23rd December, 1936)  Fine spirited public worker for half a century, sincere churchman, unobtrusive philanthropist and a gentleman in the best sense of the word – such was Alderman William Peter Noller, news of whose death on Monday shocked thousands of people in the Parramatta district.
In a lifetime devoted to the service of his fellow men, the late Alderman Noller had been associated with nearly every worthy public movement in Parramatta …. Alderman Noller had an enviable record in local government, his association with Parramatta Council – including eleven terms as Mayor – dating back to 1900. Earlier he was a member of Prospect and Sherwood – now Holroyd – Council, occupying the mayoral chair in 1896.
… (He) was born at Mulgoa, 75 years ago (and) was a building contractor. In the municipality of interests which occupied his time the council and Parramatta Park Trust had the biggest claims. Appointed to the park trust in 1902, he was in 1921 elected chairman – a position he held at the time of his death. He was a driving force behind multitude of improvements to Parramatta Park. To him is primarily due the expenditure of five thousand pounds on the oval, now the premier sportsground in the metropolitan area. His technical knowledge was invaluable to the trust, nor was his assistance confined to advice, for on several occasions, with a characteristic avoidance of publicity, he backed improvement schemes financially. A devout churchman, Alderman Noller was for sixty years associated with St. John's Church … A long standing association of (his) was with the Parramatta Rifle Club …. he won many trophies and even old age did not impair his keenness of vision and accuracy of aim. He was, in connection with Mr. John Shorter, one of the founders of the Parramatta Electric Supply Company … His contribution to town beautification over a long period was a notable one. This was a subject in which he had strong interests, and Noller Park commemorates only one successful effort to make Parramatta a more beautiful place.
…. Alderman Noller, who died at his home in Denison-street, Parramatta, leaves a widow, two sons and two daughters.
The funeral leaves St. John's Church, Parramatta ….. for the Western Road cemetery.
Excerpt from "The Jubilee History of Parramatta", 1911, p.151.
One of the best citizens that Parramatta has ever possessed is Mr. W. P. Noller, ex-Mayor of the town, member of the Parramatta Park Trust, etc. It was on his initiative that the pretty gardens which now adorn Church-street, and which are now under municipal control, were laid out. He spared neither his purse nor time in this labor of love which has advertised Parramatta so successfully. But this is only one instance of his public-spiritedness.  On every hand there are evidences of such, especially in the Park, in connection with the Soldiers' Memorial and other substantial improvements. Mr. Noller is a large builder and contractor, and his erected some of the principal buildings in Sydney, as well as many important Parramatta edifices.