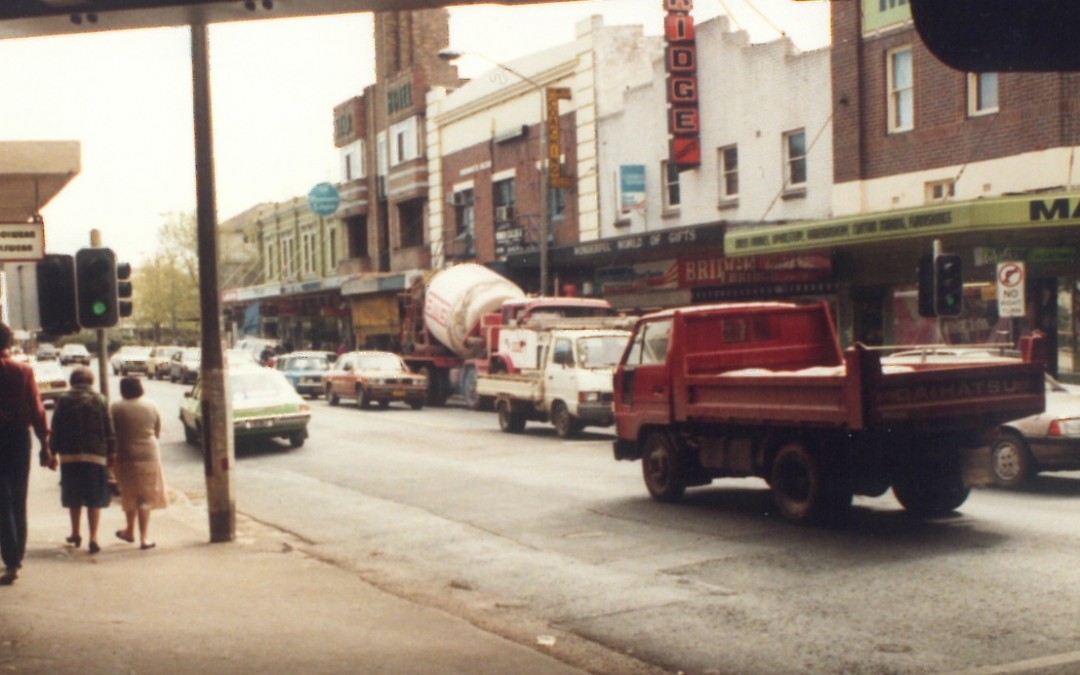 The site of the Connection Arcade at Centenary Square, opposite St John's Church, marks the place where Parramatta's first shopping arcade was constructed.
The arcade was constructed in 1925-26 by well know businessman, George Ralph (died 1928). George Ralph entered the world of business as an apprentice hairdresser before opening his own master hairdressing business in a shop near the Lennox Bridge in the 1870s. By the late 1880s he moved his business near Darcy Street. He became involved in the grocery business, owned saleyards, and began a number of cinemas, including the Star Picture Palace, which over the years morphed into the Rivoli.
The construction of the Parramatta Arcade was accumulation of twenty year long dream and seen as Ralph's greatest achievement not only leaving his mark on the commercial growth of Parramatta but also contributing to the its progress. It was considered by some as a risky venture especially since Murray Bros was also opening it's new shopping emporium at the corner of Macquarie and Church Streets, and Murray's Ltd opened a new building diagonally opposite.
Parramatta Arcade took the place of a ham and beef shop and cafe on the southern side of the Star Hotel.   The Arcade stretched from Church Street and exited at Darcy Street, the same path as the current Connection Arcade follows. It was opened on 19 March 1926 by Mayor W. P. Noller . In 1986, sixty years after it was built, the old Arcade was demolished to make way for the new three storey Connection Arcade.

Peter Arfanis, Archivist, Parramatta Council, Parramatta Heritage Centre, 2014
Prominent Citizen Gone. (1928, February 17). The Cumberland Argus and Fruitgrowers Advocate, p. 14.  http://nla.gov.au/nla.news-article107098194
"Fine Enterprise". (1926, March 23). The Cumberland Argus and Fruitgrowers Advocate, p. 3.  http://nla.gov.au/nla.news-article104951758