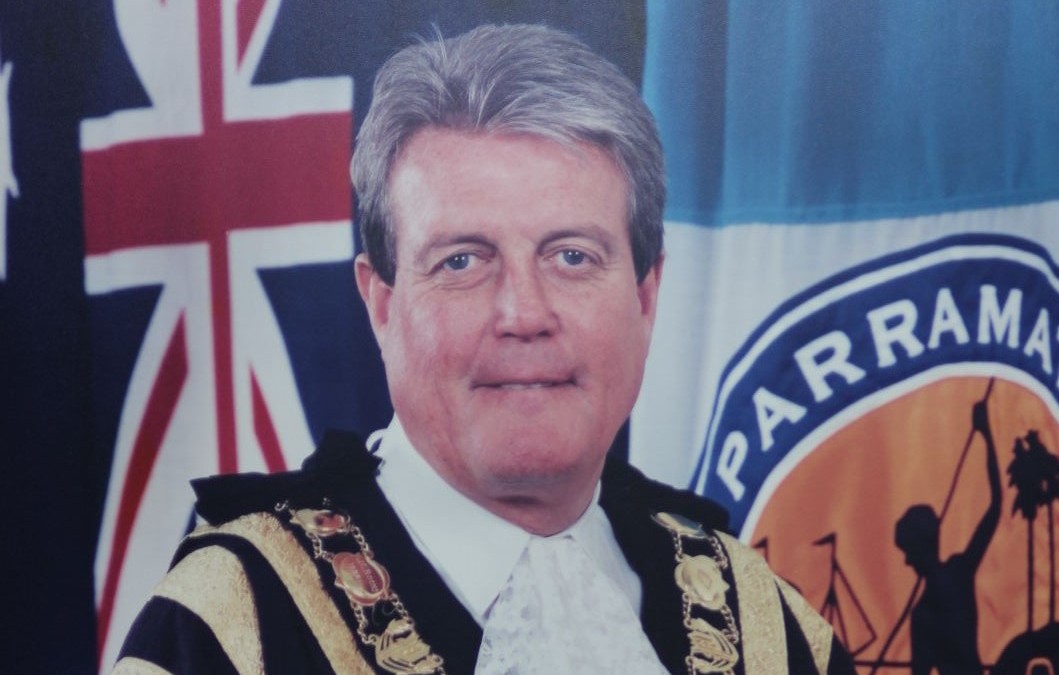 John Cameron Books Mayor for the year 1984 Lord Mayor 1996-1997 Alderman 1972 – 1980
John Books was raised in Balmain by activist Labour Party parents. He subsequently completed the Leaung Certificate and won a cadetship with BHP Port Kembla. After qualifying as a metallurgist he moved to COMALCO Aluminium, Bell Bay, Tasmania (a division of Rio Tinto). During this period he represented Tasmania in Rugby at the 1964 Southern States Rugby Carnival. COMALCO transferred John to their Sydney, Yennora, Roller Product Division and he then purchased the first official residence in the New Hooker suburb of Winston Hills. This proved to be part of Blacktown Municipal Council and he was elected Vice President of the Winston Hills Progress Association. AT the 1968 Local Government Election he was elected to the Blacktown Council where he served two terms as Deputy Mayor. Re-elected in 1971, a boundary change in 1972 saw him transferred to Parramatta City Council. Serving as Mayor in 1983-84 he won the State seat of Parramatta in 1988. He then impressed upon Premier Nick Greiner that Parramatta should be a Lord Mayoral City and this received Royal Assent in December 1988. John then served as Lord Mayor in 1996-97. Whilst serving his 32 years in public life he considers the following achievements to be of note:
The successful transfer of Winston Hills, Toongabbie, Northmead, and Pendle Hill from Blacktown to Parramatta.
Closure of Church Street which led to the establishment of Church Street Mall.
Railway "Y" link between Merrylands and Parramatta.
Tidal traffic flow on Windsor Road.
Naming of the university of Western Sydney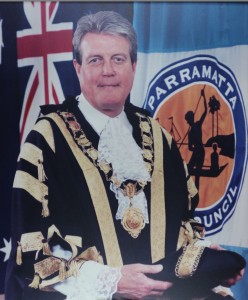 John Books died at the age of 76 on 17 August 2017.