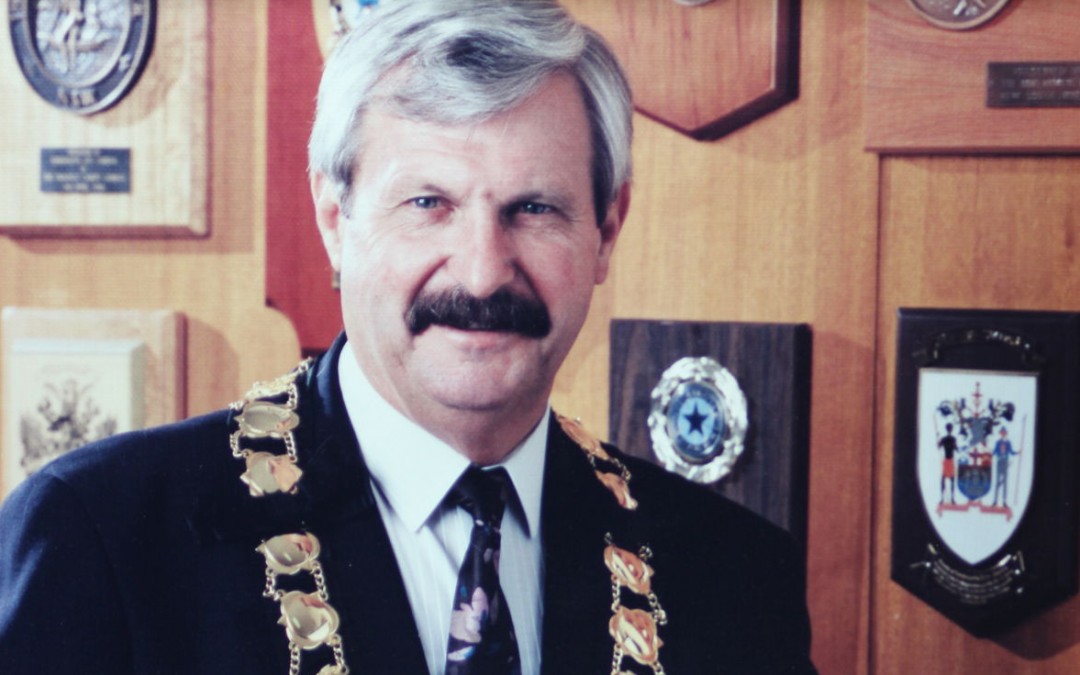 Lord Mayor 1991-1995, 1997-1998, 2001-2002
John Haines was elected to Parramatta City Council in September 1980, representing the Parramatta Ward.
He served as Chairman of the Parramatta Ward and a number of Council Committees.
He was elected Lord Mayor in September 1991 and was re-elected to that office in 1992, 1993, and 1994. During his time major changes occurred through the Local Government Act 1993 and greater emphasis was placed on Parramatta as the Western Sydney Region Leader.
John Haines served another two terms as Lord Mayor 1997-1998 and 2001-2002 during which time major redevelopment of the residential component of the Parramatta CBD occurred.
Along with his Local Government responsibilities, John Haines, a Vietnam Veteran, served as President of the Vietnam Veterans Association of Australia (NSW) and as Senior Vice President of the NSW Branch of the Returned and Services League of Australia.
Whilst serving the residents of the Local Government Area of Parramatta was a high priority, he devoted much of his time to assisting veterans and their families.
For his long and dedicated service to the Veteran Community he received life membership of the Vietnam Veterans Association (NSW) and life membership to the RSL.
In 1990 he was awarded the Medal of the Order of Australia (OAM) for his service to Local Government and to the Veteran Community.
He was awarded the member of the Order of Australia (AM) for his continued service to Veterans and the Local Community of Parramatta in 2009.