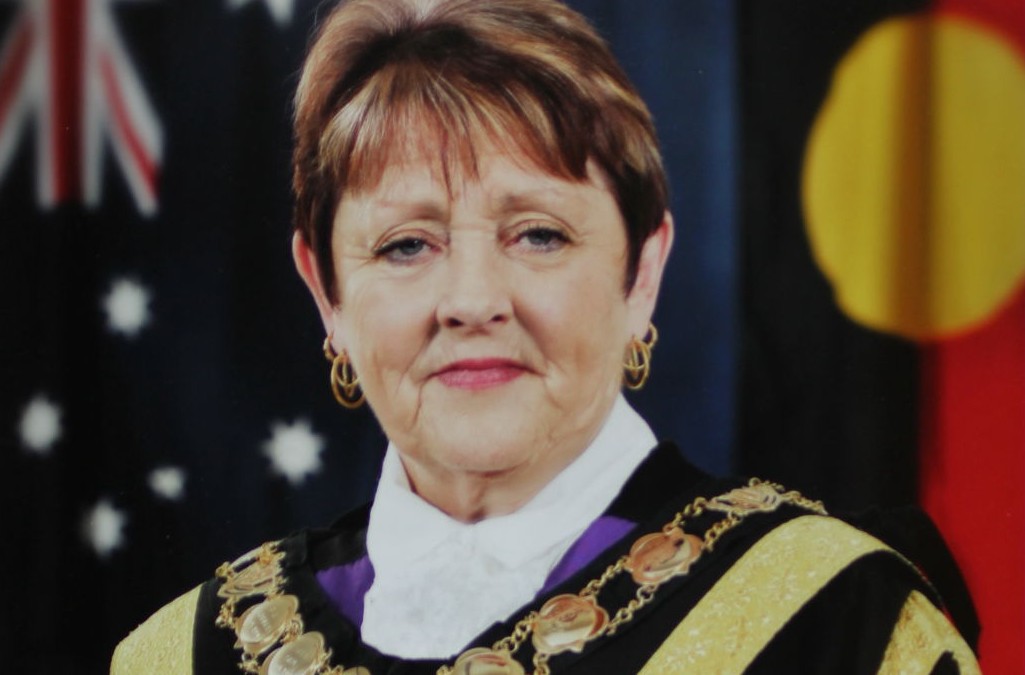 Mayor 2000-2001, 2011-2012
Councillor Wearne was the first woman to be elected Lord Mayor of the City of Parramatta and was the first female Lord Mayor in all of Sydney.
A practicing solicitor she completed her Bachelor of Law Degree as a mature age student in 1992 after working as a paralegal secretary for most of her working life. She has lived in Epping for the last thirty years and is a member of the Epping Civic Trust and Epping Chamber of Commerce. She has served as President of the Australian Local Government Women's Association from 1998-2000 and is patron of the Daniel Allan Memorial Trust.
Councillor Wearne showed she was not afraid of a challenge when she signed up four other Councillors and her support officer to join her in the Big Jump for the Homeless to raise money for the Parramatta Mission by abseiling off the Parramatta Park Royal Hotel. She continues to be a big supporter of the Parramatta Mission and other charities and welfare groups throughout the city.
She decided to run for council office after a discussion with a Parramatta City Council worker about a neighbourhood issue in 1994.
She was a great supporter of the Epping Masterplan and she believes other locally centred planning instruments, in conjunction with the city-wide Local Environment Plan are vital documents for the protection of neighbourhood amenities throughout the Parramatta Local Government Area.
Community safety, particularly on local roads, is an important issue for her and she has been behind moves to help build more pedestrian over-bridges throughout the Parramatta LGA.