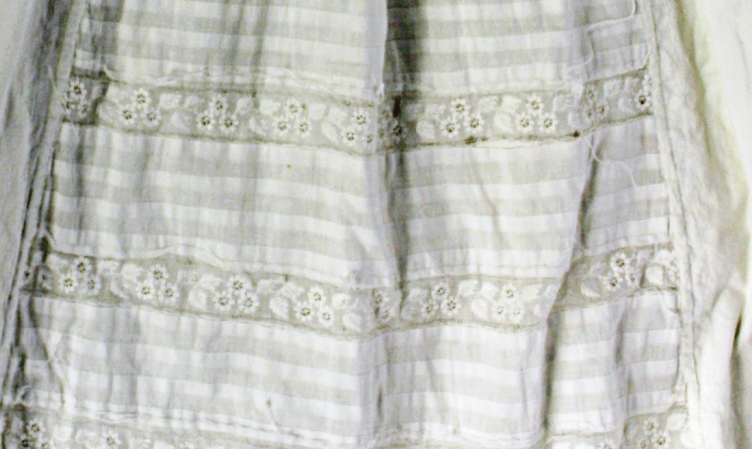 An early exhibition in a now defunct Parramatta department store illustrates the pleasure and excitement of seeing objects that represented significant periods in our history. In October 1933, the Cumberland Argus and Fruitgrowers Advocate, reported on an exhibition held at the Murray Bros department store.  Hundreds of people visited the exhibition each day in Church Street at a time when there were substantially less people in the area than there is today.  It was organised by the Parramatta District Historical Society for Back to Parramatta week, to celebrate the early days of Parramatta.  There were hundreds of objects on display, or relics, as they were described then.
Among the treasured objects were Governor Fitzroy's walnut sideboard, an armchair of Governor Hunter, Governor Bligh's private seal, a medicine chest that belonged to John Macarthur; a watchman's rattle for giving the alarm when convicts escaped; a hand mill for grinding wheat; two bricks carved with the names of convicts; and a cutlass used by one of the sailors on the Endeavour. Apparently, there was also a piece of tree to which Captain Cook's ship was moored in Endeavour, Queensland.  And the early days of aviation were represented by the inclusion of plane parts from the first aviator certified in Australia (1909), William Hart.  He was a Parramatta boy who flew from Penrith to Sydney and the plane parts exhibited were a propeller, seat, rudder control, and joy stick.
Other items of interest and a reflection of what was intriguing to locals at the time were a typewriter and a range of textiles.
Typists who frequent the display rooms during lunch hour are intrigued by a 'World Type Writer,' which was patented in 1886, and was used in the same year by the Parramatta branch of the Commercial Banking Company.  Lighter and smaller than the modern portable machine, it has no keyboard, but there is a dial on which the letters of the alphabet and numerals are inscribed.  It is worked by twisting a pointer to the letter or figure wanted and then hammering on a key, which brings the roller of the machine in contact with the type.  Glimpses of the fashions prevailing in those early days are afforded by several quaint, high-waisted, trailing dresses – dresses at which we smile, but which are not altogether unlike those we see in ballrooms today.  The wedding dress and veil of Mrs Samuel Marsden is there, as well as a lace collar worked by Mrs Marsden at the parsonage in 1826.  Nearby are flowing Christening gowns[1].
These fashions of the past that held an interest for the 1933 exhibition visitors are also interesting to exhibition visitors today.  In our permanent exhibition we have on display a Christening gown that belonged to the Marsden family and it is interesting to ponder whether this is the same gown displayed in the 1933 exhibition. There was also a Red Coat uniform, and a scarlet and gold-embroidered vest worn by Lieutenant Oxely, who was NSW Surveyor-General between 1812 and 1818; a land lease signed by Governor Fitzroy and the first land grants given by Governor Darling.  Also displayed was a portion of Queen Victoria's wedding dress, a jewel case inlaid with the first gold dust found in NSW; and a one hundred and fifty-five year old mother-of-pearl set which belonged to Miss Allports'  grandmother. Another Allport exhibit was a painting of Parramatta in 1840, and other important colonial artists such as Conrad Marten, Skinner, Prout, Lycett, Read, Webber and others were on show.
Additional items of interest were the original log books from the ships Kinnear and Saluts that sailed between Sydney and London in 1840-41; a lamp used on the first ferry between Parramatta and Sydney; and fine china and silverware salvaged from the wreck of the Dunbar. Even more of the 1933 exhibition objects were detailed in a report by J.K.S.Houison in the Royal Australian Historical Society journal.  More information on these will appear in Part Two of this blog which will be published in a few days time.

Alison Lykissas, Parramatta Heritage Centre, August 2014
 References:
Cumberland Argus and Fruitgrowers Advocate, 30 October 1933 http://trove.nla.gov.au/ndp/del/article/107804621
Houison, J  Historical Exhibition at Parramatta    Royal Australian Historical Society, Journal and Proceedings, 1933, Vol 6, page 386-38
Notes
[1]Cumberland Argus and Fruitgrowers Advocate, 30 October 1933 http://trove.nla.gov.au/ndp/del/article/107804621