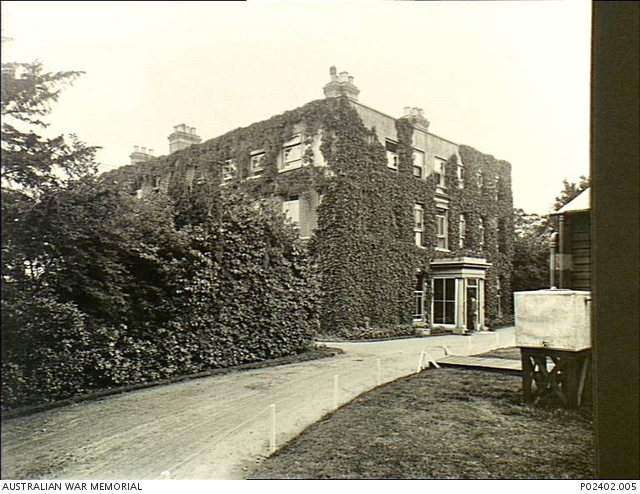 In 1918 a cable message was received by the Cumberland Argus alerting them to the fact that a local boy, Lieutenant B. W. Billyard-Leake, had been awarded the Distinguished Service Order for 'bravery in connection with the blocking of Zeebrugge Channel.
In the Argus Lieutenant Billyard-Leake records standing at his post in the conning tower during the Battle of Jutland and watching the progress of the battle when … Suddenly the deck and top hamper of one of, our great battleships lifted and flew skywards, and in a 'few moments the sea showed little trace of her. His superior, officer turned to him and said dispassionately: Are you ready, Leake? Our turn next!
His father Mr. W. Billyard-Leake was once a well known, pastoralist In New South Wales and Tasmania, (his original family name was Billyard but he added his wife's family name of Leake when he was married). Billyard-Leake and his son were at one time both residents of Parramatta where for a period they lived in Elizabeth Farm Cottage.However by the outbreak of the war he was living in England and the owner of a large estate, Harefield Park, in Middlesex, England. Billyard-Leake obviously still had strong ties and an affection for Australia as in November 1914 he offered his house to the Australian military authorities for use as a hospital. Apparently Billyard-Leake had himself lost a leg and it this may have added to his determination to open his house up to the medical and nursing staff and allow wooden buildings to be erected on the grounds which by 1918 could accommodate 1000 patients.
Military funerals were held for those who died in the hospital and their bodies were interred in the cemetery at St Mary the Virgin's, the local Haresfield church. A portion of the graveyard was reserved for Australian soldiers and the burials paid for by Mr. Francis Newdegate, MP, later Governor of Tasmania. Apparently 112 Australians are buried in this cemetery.In 1916 another Parramatta soldier Bruce Brown mentions staying in Billyard-Leake's hospital after losing a leg, and being visited there by a number of other Parramatta lads. Brown's parents lived close to old Elizabeth Farm House and as a result Billyard-Leake became particularly interested in him and corresponded with him long after his return to Sydney.