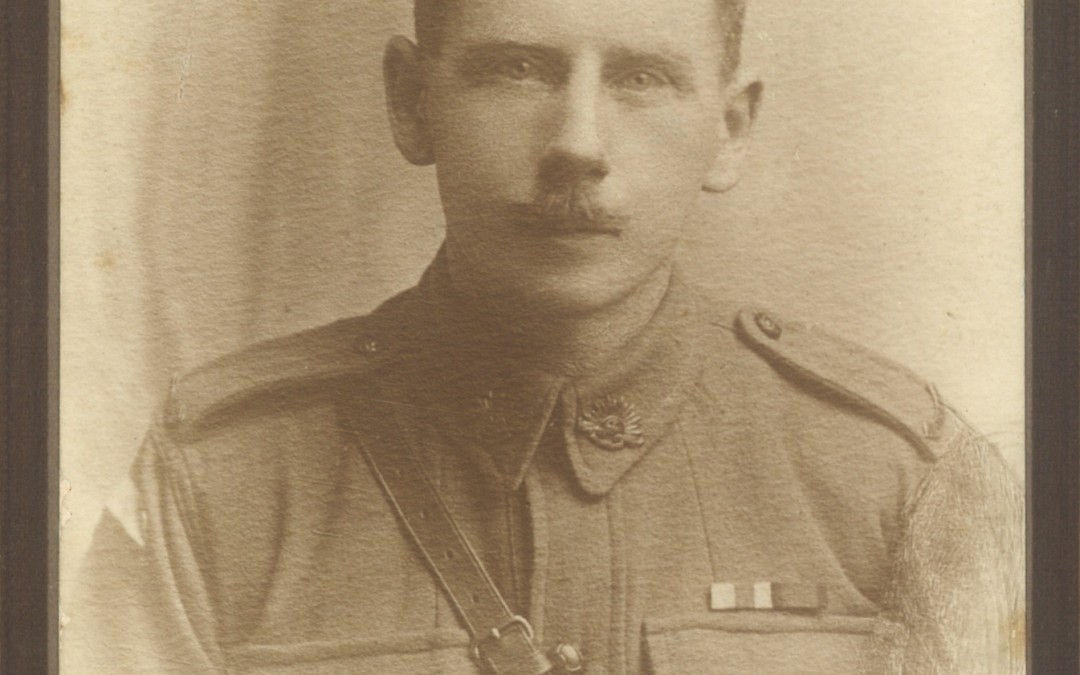 Frank (Francis James) Doherty was a well known local soccer player, having played for the highly successful HMS Powerful team and later the Granville Magpies. In his early thirties he played games with the famous premiership winning 1914 and 1915 Magpies team.
He had previously served 16 years in the British Navy and when war broke out he enlisted with the AIF. Frank left for the front in July 1915 with the 7 reinforcements of the 4 Battalion on board the "Orsova". On arrival at Egypt he was put into the ranks of private and whilst in active service in Gallipoli was promoted to Corporal. After the evacuation he was promoted to Sergeant and then Warrant Officer.
Wounded in action in December 1916 he wrote in a letter to the Cumberland Argus of the injury:
"We were just going over the top when a shell burst alongside of me and I was hit in the face and knocked over, and to my dismay when I recovered I was stone blind and deaf, but otherwise alright…"
His hearing did not fully return but he kept serving. He was awarded the Military Cross in June 1917, only to be severely wounded in the right thigh by a bomb in October 1917. He wrote, "I thought it was a case of losing my leg, but thank god I have got over it all right."
While recovering in France he had a fortunate meeting with his friend Ned Doherty, of no relation, who also played with the Magpies.
Francis James Doherty, M.C. of Blaxcell Street Granville, was discharged from the army in May 1919, and died that same month from "Acute Nephritis", a complication associated with the wound in his right leg, two months after arriving back in Australia. His good friend Ned Doherty returned from the war just in time to see Frank before he died later that day.

Peter Arfanis, Archivist, Parramatta Council, Parramatta Heritage Centre, 2014
References
The Granville and District Football Asociation Collection. Parramatta City Council, Heritage Centre
[No heading]. (1918, March 9). The Cumberland Argus and Fruitgrowers Advocate, p. 4. Retrieved, from http://nla.gov.au/nla.news-page9097777
Death of Frank Doherty. (1919, May 24). The Cumberland Argus and Fruitgrowers Advocate, p. 11. from http://nla.gov.au/nla.news-article86118075
Military Honors. (1917, September 15). The Cumberland Argus and Fruitgrowers Advocate, p. 10. from http://nla.gov.au/nla.news-article86083715