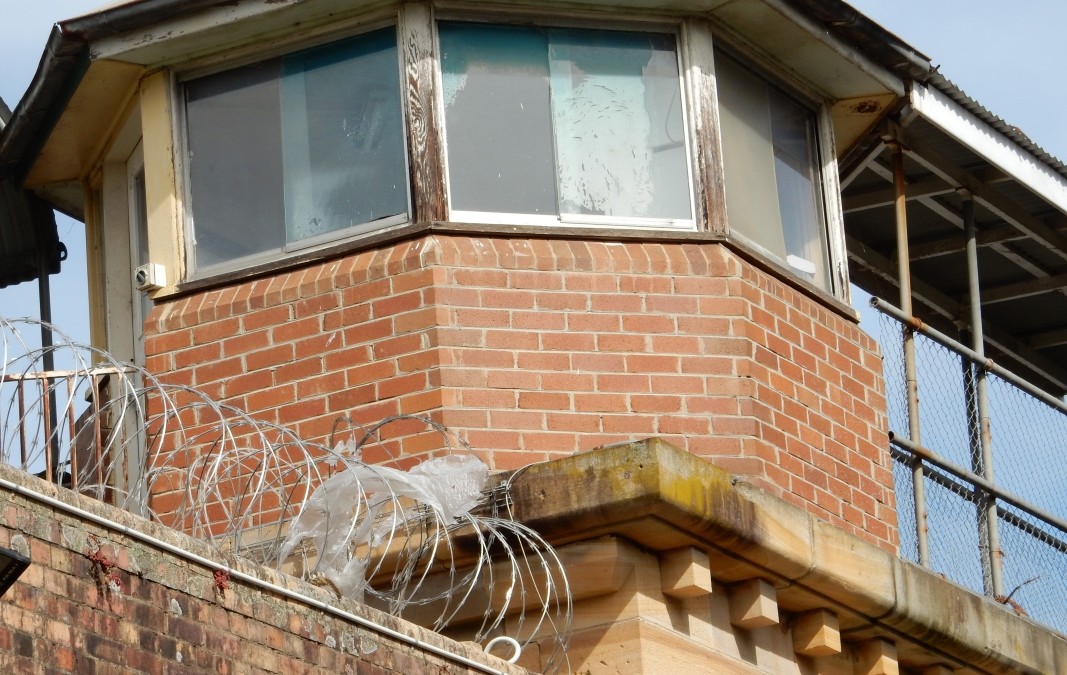 On Saturday 2 August 1890, two prisoners at the Parramatta Gaol made a bold rush for freedom while working on an extension to to wall of the main building. This was not the best planned escape in history and was perhaps doomed to fail as both men simply decided to run away while the wardens attention was elsewhere. Both were noticed almost immediately and challenged to stop; when they didn't the guards opened fire on them and while not hitting either of them scared one of them enough to surrender.
The other prisoner continued to run and although pursued by guards was able to outdistance them. He then made his way through the Asylum Grounds next door and taking off his coat and boots swam across a nearby creek. However Mr Wharf the chief attendant at the 'Hospital for the Insane' and one of the guards, Mr. Roy, continued the pursuit and kept him in sight until he hid in the undergrowth near the Old Government House baths. Both men kept guard over him until more warders arrived and eventually dragged him from his hiding place. The man was particularly angry at Mr. Wharf promising to remember him and at a later date exact his revenge.
The Argus reports that both men were serving long sentences and one was responsible for the stabbing of Mr. Buller, a Constable from Kiama. However it is possible that the victim was a constable Miller, who was stabbed by George Britten three times beneath his arm in a vicious brawl that occurred in 1887. Britten who was subsequently arrested and locked up for seven years used a bone-handled pocket knife.
References
The Cumberland Argus and Fruitgrowers Advocate, Saturday 2 August, 1890
The Neapean Times, Saturday 29 March, 1890

Geoff Barker, Research and Collection Services Coordinator, Parramatta City Council Heritage and Visitor Centre, 2014