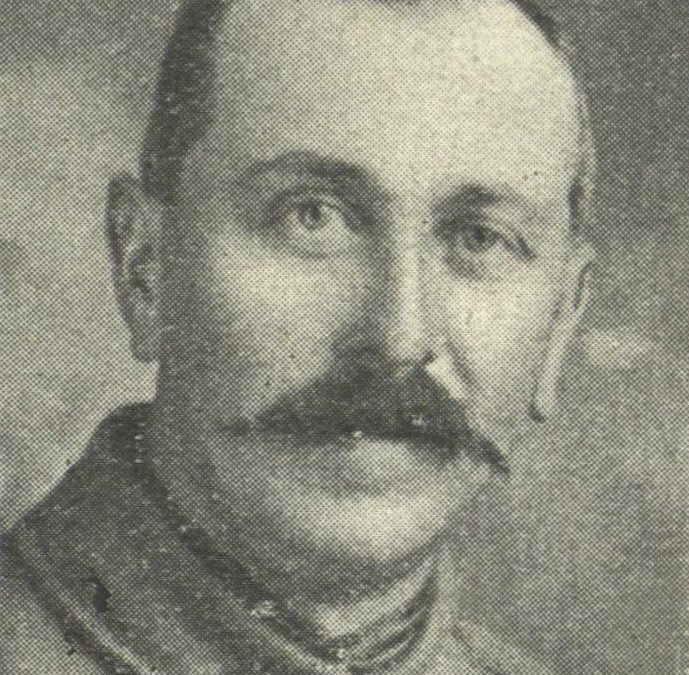 Thomas Gregory from Phillip Street Parramatta, enlisted on the 10 July 1915. Lance-Corporal Gregory came from England to Australia and was employed as an iron worker at the Clyde Engineering. Shortly before leaving for the front he was married to Miss Annie Speers of Phillip Street.  On the eve of his departure he received numerous valuable presents, including a watch from the Iron workers Association (of which he was a delegate). He went through the Boer War and received several wounds. After short training in Liverpool Camp, he left Parramatta in September 1915 for the Dardanelles. He was one of the last forty men to leave Gallipoli. With other ANZACs he was sent to France, and while in action was seriously wounded, which led to his death. He was reported killed in action however there was confusion as to the validity of the report. The Rev T. B. Holmes had received news of the death of Lance Corporal Thomas Gregory, of the 20th Battalion. Mr. Holmes, had the sad duty of 'breaking the news to Mrs. Gregory, wife of the deceased.
A newspaper article in the Cumberland Argus however reported the following;
Tom Gregory's Fate.
Still there is Doubt.Was He Killed?
There is still some uncertainty about the fate of Lance-corporal Thomas Gregory, whose death was reported some weeks ago in France. We are informed that Mrs. Cameron of Harris Park, has received a letter from her son, Alan Cameron dated June 5 in which he states that he saw Private Gregory in an English hospital. He had lost an arm and an eye, but was progressing. Mrs. Cameron convoyed the information to Mrs. Gregory, who took stops to cable home for further particulars. 

A Letter from a Soldier. Mrs. Gregory (who resides with her father, Mr. J. Speer, in Phillip Street, Parramatta) has also received this week a most interesting letter from France as follows: — 1593 R.A.M..C., 5th Clearing Station, 'B.E.F., France. ' ' Dear Madam, — Please excuse me taking the liberty of writing to you, but having picked up the enclosed photo perforated with shrapnel just – behind the trenches, I thought perhaps you would like it returned to you. I am a married man with three small children, and I am sure should I lose the photo of my wife and children she would be only too pleased to have it returned to her. Trusting that you will pardon me for taking the liberty of writing to you, — I remain, your sincere friend, PRIVATE C. CONNETT. P.S.— I hope the loser of the photo is safe, and well.
The photograph was Mrs. Gregory's own photo which her husband took away with him when he left for the front. They had then only been married a few weeks. The photograph bore numerous marks of shrapnel.

Peter Arfanis, Archivist, Parramatta Council, Heritage Centre, 2014