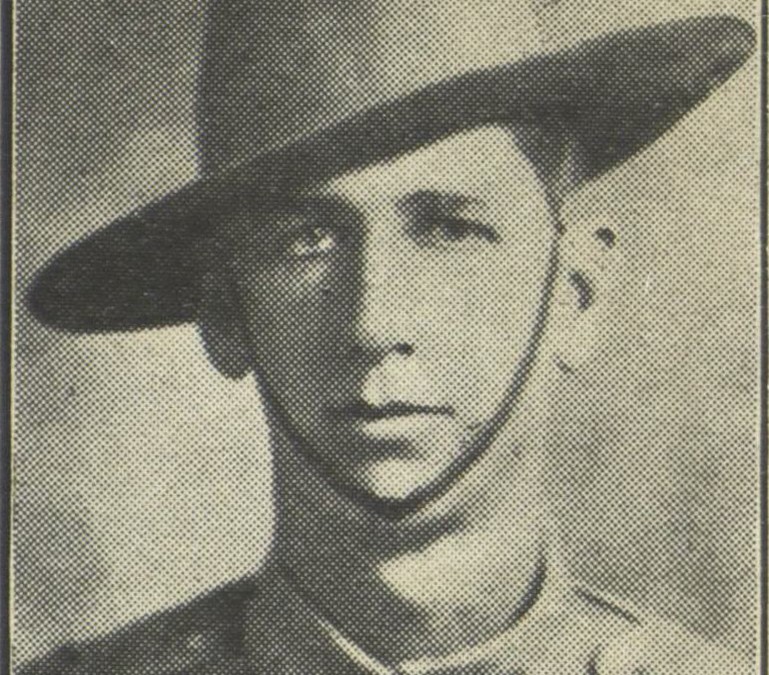 Stanley Burdus, a locomotive cleaner, of Marsden Street, Parramatta, enlisted on 24 March 1915 at the age of 24.
The following details, published in the 1917 Commonwealth Gazette, shows how a Parramatta boy, Lieutenant Stanley G. Burdus, 20th Battalion won the Distinguished Service Order:
For conspicuous gallantly and devotion to duty. When sent forward with his company to secure the ground held by another company which had suffered heavy casualties he showed excellent leadership. He reorganised the details of this company and established a good line of posts. Seeing two machine-guns which were causing him heavy casualties, he, single-handed, rushed them and shot the crews with his revolver at point-blank range and captured the guns, thus enabling his men to advance.
In 1917, his mother, Mrs. S. Burdus, of Marsden Street, Parramatta, received a card from him, which said: — 'Dear Mum, Just a card to let you know that I am now a 2nd Lieutenant, and I feel quite a big man. It was one of my ambitions to win a commission in the field. At last I am an officer. I am quite all right. With best wishes to all.'

Peter Arfanis, Archivist, Parramatta Council, Heritage Centre, 2014