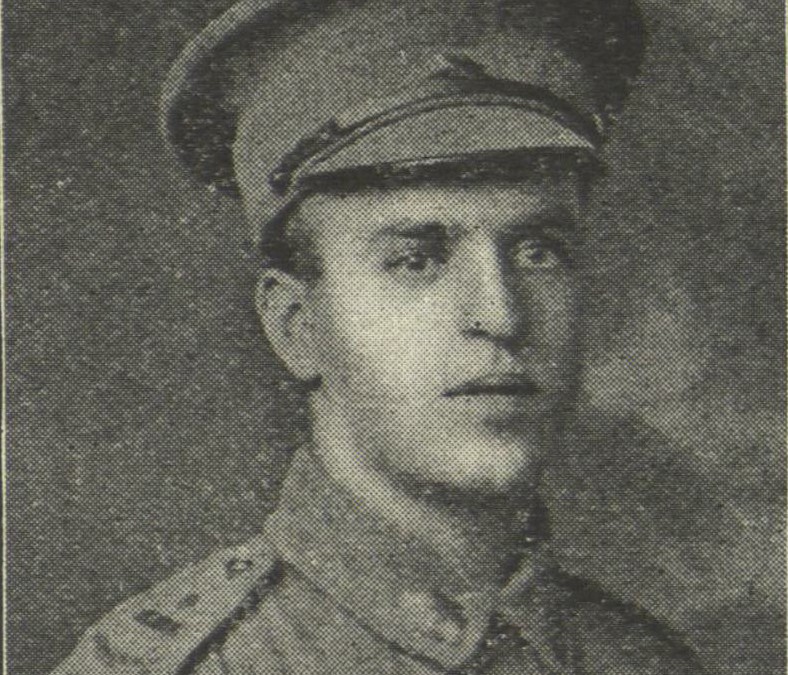 Cecil Edwin Anschau (2900) was the son of Mr John Anschau
(this was misspelled as Anschan in the Australian embarkation lists),
who had moved from Dubbo to become Postmaster at Parramatta. He was born in Lismore, New South Wales and was 25 when he joined the forces on 22 February 1915. He served with the 5 Field Hospital before being transferred to the 3 General Hospital.  His brother,
Corporal
Gilbert Goldie Anschau (244), served in the 1st Ambulance Corp at Gallipoli and
was killed at Bullecourt, France, in 1917.
He served at Gallipoli and was was one of nineteen selected from the 5th Field Ambulance to remain until evacuation was completed. Eventually stationed on Pope's he described the selection process: … '
The whole world knows now that we have evacuated Gallipoli. The why and the wherefore I am bound by honor not to say, but I am proud to say that I was picked to be one of the last A.M.C. men to be left behind until the very end. 
The retreat took a whole week to accomplish, and our Brigade (the 5th) was picked to hold the last posts. They are: Russel's Top, Pope 's Post, Quinn 's Post, Courtney 's Post, and Walker's Ridge. Our Brigade was split up among them, our section was made fall-in, and the Major told us in a few words what was going to take place, and that the 5th Brigade was to hold on and cover the retreat of the troops. That being the case, the A.M.C. had also to stay to look after the boys. He had picked out his men to fill the posts of honor. He then started to read the names of the men, and mine was among them. I was very proud, but I knew only too well tho job that had been left to us. 
However, nineteen there were of us, as we stood to attention, listening to all he had to say how proud he was and the responsibility that was laid on us, etc. I have been sad at times at what I have seen, but I can safely say that that ten minutes of lecture was the saddest of all my career as a soldier.
References
The Cumberland Argus and Fruitgrowers Advocate, Saturday 18 March 1916