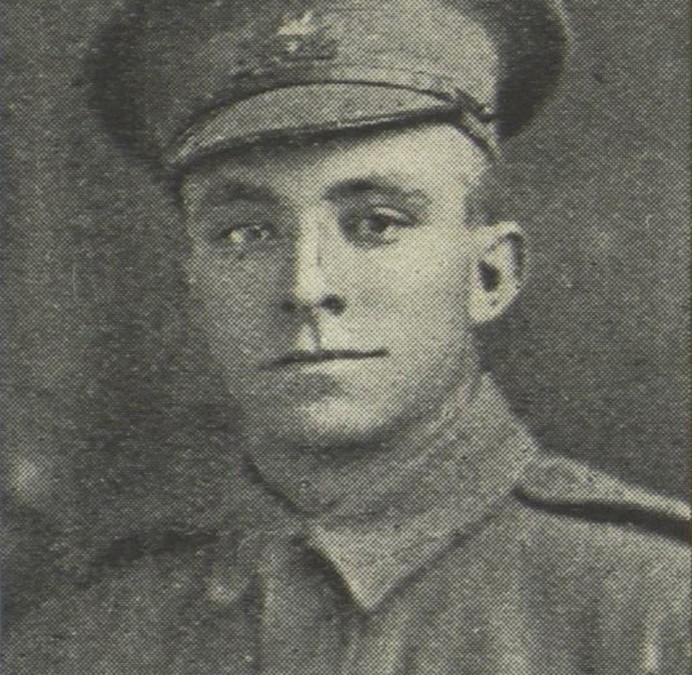 Cecil Burke, a Harbor Trust employee, enlisted in May 1915. In September 1915 he received shrapnel wound to the neck and was admitted to the 19 General Hospital in Alexandria. As a result of his injuries he was discharged in 1916 and returned to Australia.
In 1916 the Cumberland Argus published the following interview with Burke when he arrived back in Australia.
The Comfort of them. Our Boys in the Desert.
"We (The Cumberland Argus) had the pleasure of an interview with Private Cecil A. R. Burke, of Parramatta North, who landed home on a transport on Saturday, after having been wounded in the trenches at Gallipoli, and then invalided to England. Private Burke left with the 19th Battalion, 5th Brigade, and landed at Gallipoli on August 19. He lasted till September 3, when he was wounded in the neck by shrapnel, or as he says the boys call it "Charley Chaplin." The piece of shrapnel went right through his neck, just grazing the vertebrae, and he has had a headache ever since. It is also thought that some of the sinews are injured, and he has yet to undergo an examination under the X rays. "After being wounded" (he says) I was put on board a hospital ship and conveyed to England, when I was placed in a hospital at Hampstead. When able to get about I saw a great deal of London. There I Met Buzzy Murray in the Street, quite by accident. He has lost an eye. On the way out to Australia our ship called at the port of Daka, on the African coast, and just after we left a couple of ships were sunk by the German raider Moewe. We were told that we had had a narrow escape. As regards the fighting on the Peninsula, it was lovely, and the boys enjoyed it. We occupied the Turkish trenches which were taken by the 18th Battalion. This battalion was badly cut up. It is a hard life as far as food is concerned. Just a couple of biscuits and a tin of jam. Lieutenant Eric Atkinson, a Parramatta boy, was with us. He was wounded in the leg. He thought he was done for, so he sent for all his platoon and wished them good-bye. At Gallipoli we were safer in the trenches than out of them. We Australians were treated splendidly in England. We could not have been treated better. The English people could not do too much for us, and the Australians resident in England provided us with a buffet where we could at any time get refreshments free. Motor-cars were at our disposal five days a week. Yet some wrote home and said they had to sleep on the banks of the Thames. Well, that was drink. If a chap kept himself decent in England he had no need to want for anything. Yes, London is indeed a marvelous city, but, after all, Parramatta is not a bad old place. Tell the people from me not to take any notice of what they hear about the Turks. There is no fairer fighter any- where. We heard terrible stories about mutilation and that sort of thing, but the only thing we saw were Turkish bandages on our men. No, I like Johnny Turk, and know him to be a square fighter. But I am glad to be home, though I will try to get back as soon as possible.

Peter Arfanis, Archivist, Parramatta Council, Heritage Centre, 2014