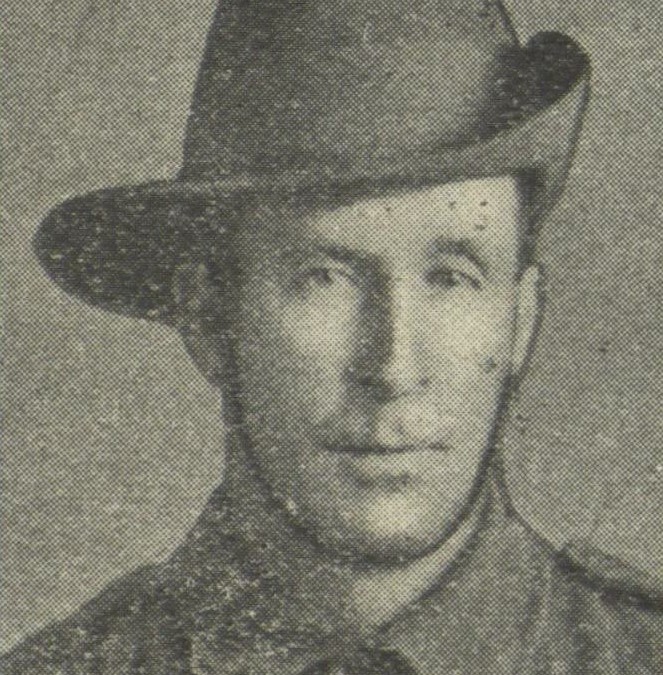 Edmund Silas Bellamy, 1508, Corporal 18 Infantry Battalion, reproduction from Parramatta Soldiers, Cumberland Argus, 1920.
Edmund was a 30 year old storeman when he enlisted 15 April, 1915. His mother Margaret Edith Bellamy lived in Fleet St Parramatta. He was ceded to the fighting force at Gallipoli 1 August 1915, wounded 27 August, and promoted to Corporal the next day. After recuperating in hospital in England he was sent to join the British Expeditionary Force in France 24 March 1916.
He contracted dysentery 27 May 1916, was later sent to hospital sick from Rouen, 15 May 1918, and was re-assigned to the 3 Australian Light Rail Operational Company in 1919.

Geoff Barker, Coordinator Research and Collection Services, Parramatta Council, Heritage Centre, 2015