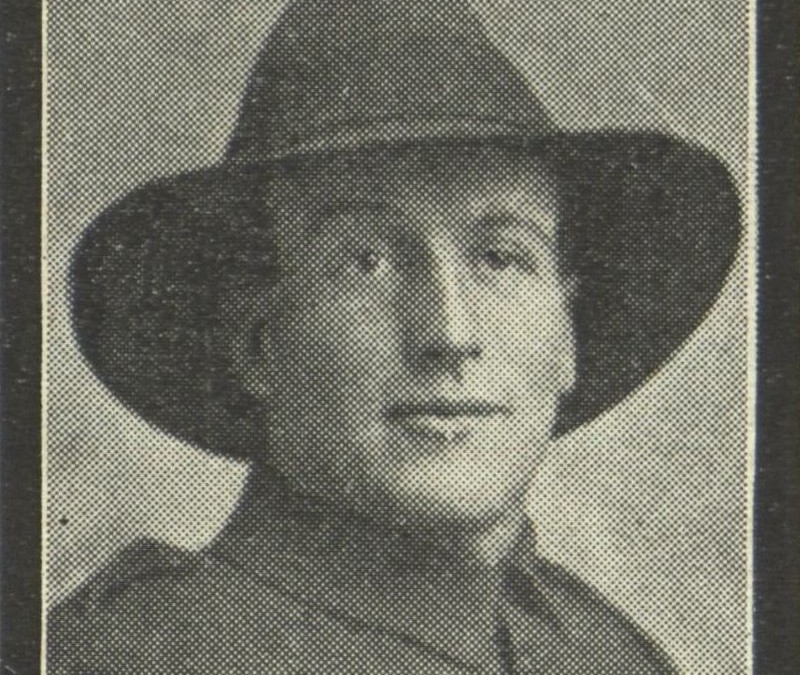 Sergeant Harry Didcote, prior to enlisting, was a resident of Wetherill Park. He left for Eygpt in May 1915.
In a letter published in the Cumberland Argus, Harry Didcote wrote to Mr. A. C. Bell from the hospital at Heliopoils;
You will have seen in the papers that I had a little bit of an accident but it wasn't much, just a bit of a cut on the jaw and a broken lower jaw, so I reckon I got off light. A little bit higher and it would have been good-bye, instead of which, except for the Ioss of a few nights sleep and the inconvenience of living on milk and beef tea out of feeders. I am getting pretty right. You would laugh to see me now with my face bandaged up, one side all swollen and my lips blue with bruises. I do look funny. The nursing Sisters are just angels, toiling, and doing for the like of us as if we were their own children. The people of Australia do not realise what the sisters do for the men. Twelve hours solid going dressing wounds and getting nice dishes for anyone who is too sick to eat the regular fare (which is first-rate), taking temperatures and pulses, they have plenty to do. You should see how the Red Cross Society works here. They meet the men at the boats and give them all sort of comforts, and they have fitted the trains travelling between Alexandria and Cairo with refreshment cars, so you see they look after us. I can tell you it is a bit lively on the boat from the base to Alexandria, men groaning and moaning all right, some with shattered legs, others with bullets through their bodies, and some with bullets lodged in their joints. Poor wretches, they do suffer some of them and there are others who joke about it the day after getting their limbs taken off.
Despite the seriousness of his wounds he rejoined his battalion in January 1916. He was killed in action 12 January 1918. He was buried at Gunners Farm, Belgium.

Peter Arfanis, Archivist, Parramatta Council, Heritage Centre, 2014