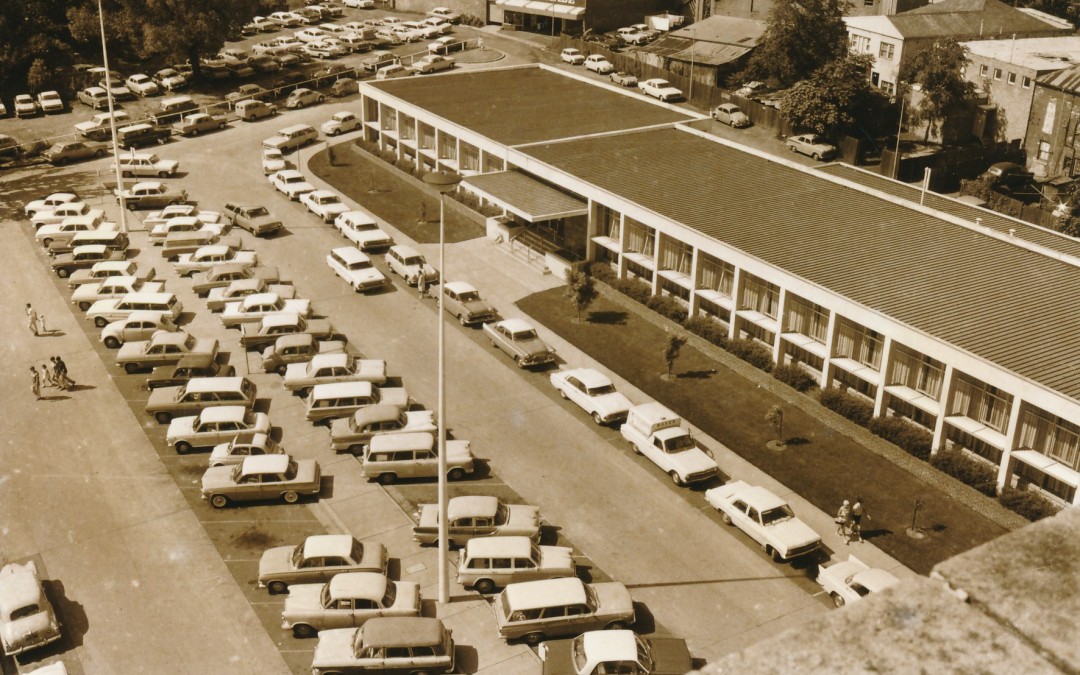 Parramatta Council's first public library opened in 1958 in Jubilee Hall at Parramatta Town Hall. Jubilee Hall was previously used as offices by Council, however following Council's move to a new Administrative Building in 1958 the Hall became available for the library to begin operations. This library service was officially inaugurated on the 29 November 1958, by Alderman D. J. Mahoney with Miss Margaret Miller, the City's first Chief Librarian, leading the library's operations.
In 1961 the Parramatta 'School of Arts and Mechanics Institute' building was transferred to Parramatta Council and Council found itself with resources to provide Parramatta with a first class library. The 'School of Arts Building' was sold for 75,000 pounds and used to not only build a new central library but also branch libraries at Ermington, Guildford and Telopea.
The new Central Public Library was designed and erection supervised by J. Buckland and Druce of Parramatta, the consulting engineers were Maxwell H. Hadley and Associates also of Parramatta and the builders were A. V. Jennings Industries of Rydalmere. The new library formed a pivotal part of the development of Civic Place. The building was designed to have its entrance as the focal point when entering from Macquarie Street. The long building with its slender columns was built with reinforced concrete frame finished externally with white cement. The building was designed with a view for future expansion with the structure ready for a first floor addition. The Library was opened by Mayor Alderman R. W. Van Nooten.  28 November 1964. In 1978 the library was extend to include another floor.
 Council film footage from 1964 showing the construction of the library and its completion. 

Peter Arfanis, Archivist, Parramatta Council, Heritage Centre, 2015