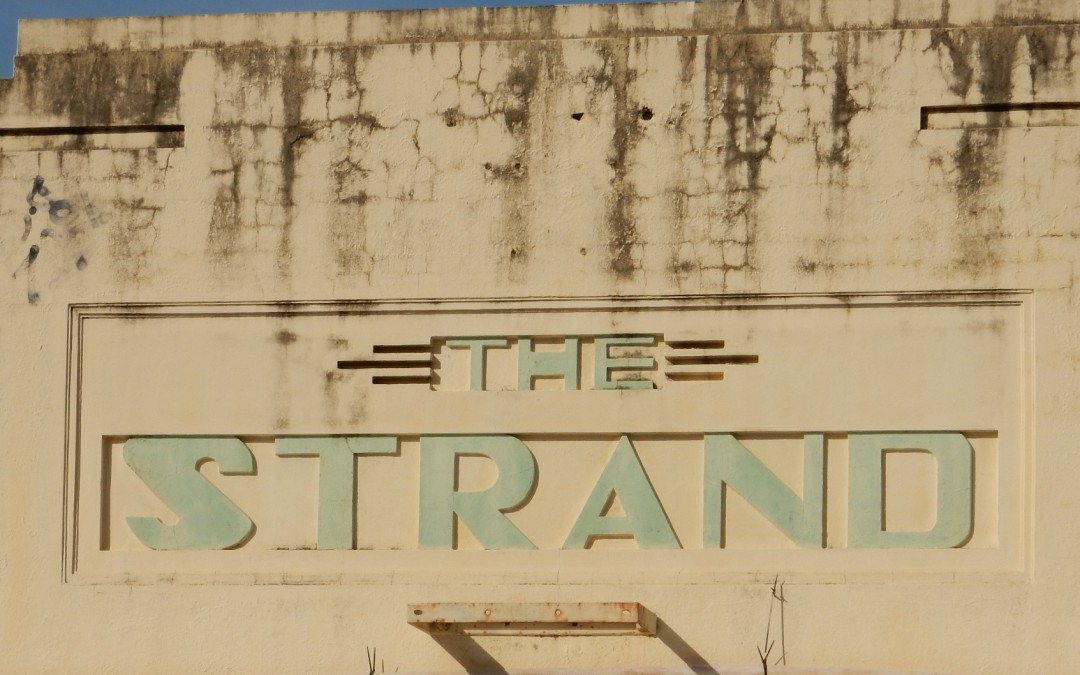 Another interesting building facade backing on to Civic Square which I noticed recently is the 'art deco' styled "The Strand" building on Macquarie Street. The building, now showing its age, was at the time a symbol of the rapidly changing face of Parramatta commercial centre.
Built in 1939 adjacent to the Murray's Ltd building, it consisted of 5 shops.  In an article in the Cumberland Argus and Fruitgrowers Advocate, the building was described as follows;
Finished in cream stucco, the shops will be the last word in modernity. Brightness is probably the outstanding feature. Distinctive glass bricks in front, skylights in the ceiling and windows in the rear, provide so much natural light that, according to the architects, artificial means of light may be entirely unnecessary. Modern shop fronts, with steel awnings and metal (Wunderlich) ceilings, will add to the smart appearance of the block. Four of the shops are 44 feet by 13.9; the other is slightly smaller. They are so constructed that they may be converted into two big shops. 
For many years prior to its construction it was the site of wood and coke fuel supplier.
References
Building And The Home. (1939, August 30). The Cumberland Argus and Fruitgrowers Advocate (Parramatta, NSW : 1888 – 1950), p. 10. Retrieved April 16, 2015, from http://nla.gov.au/nla.news-article106205010

Peter Arfanis, Archivist, Parramatta Council, Heritage Centre, 2015