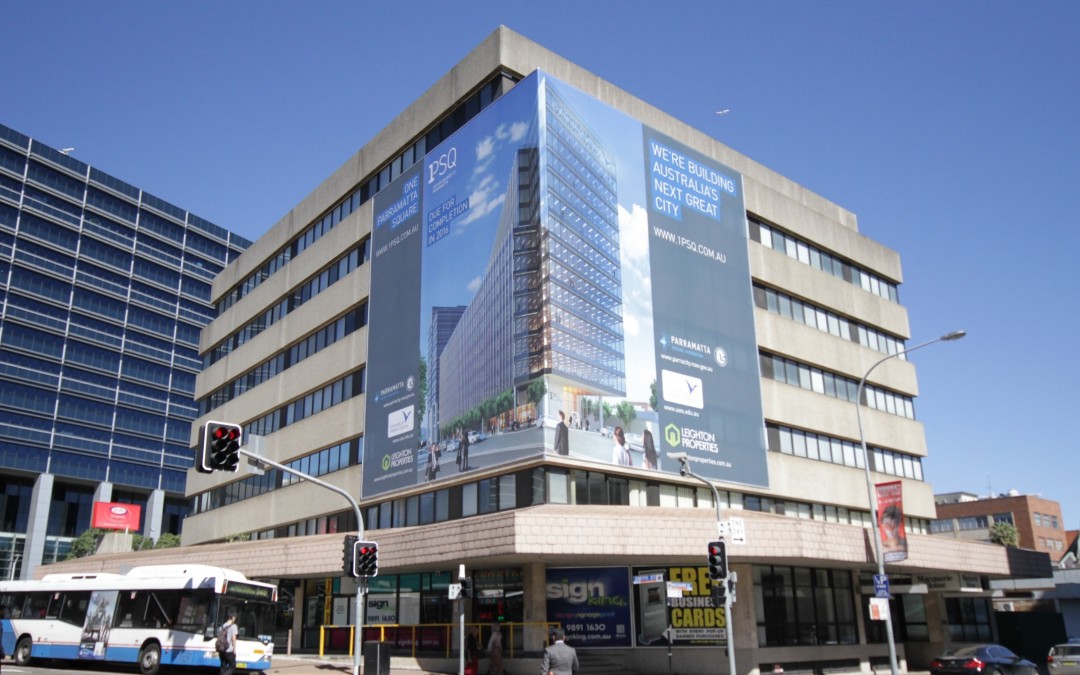 Macquarie House, located at the north west corner of Macquarie and Smith Streets, was recently demolished to make way for One Parramatta Square, a 14 level A-Grade space that will be tenanted by the University of Western Sydney.
Macquarie House was built in 1981 and used primarily as retail and commercial office space. It was situtated on land that was first leased to Lieutenant John Piper, NSW Corps, in 1799. The land was later purchased in 1803, by D'Arcy Wentworth. When D'Arcy Wentworth died in July 1827, he left several properties, to his son William Charles Wentworth.
Edward Lakeman ran the White Horse Inn (different to the White Horse Cellar) from part of this site from 1833 until 1842. In 1851 the White Horse Inn was sold to John Hilt, Coach Proprietor. In 1894 the Inn building was demolished and two semi detached cottages were built. More detailed information regarding the site can be obtained from the Archival Recording of 169 Macquarie Street, available at the Heritage Centre.
To view time lapse video of the demolition of Macquarie House visit our YouTube playlist.

Peter Arfanis, Archivist, Parramatta Council, Heritage Centre, 2015
Reference
Macquarie House, 169 Macquarie Street, Parramatta. Photographic Archival Recording. Report prepared for Leighton Properties by GML Heritage, October 2014