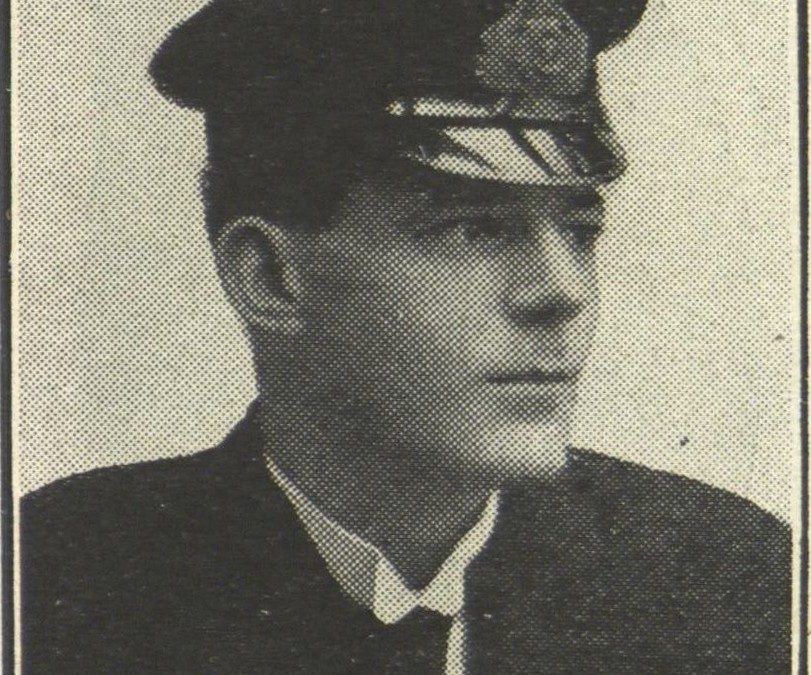 Walter Beaven, HMA Navy, reproduced from Parramatta Soldiers, Cumberland Argus, 1920
Walter appears to have worked as a naval engineer on the S S [Strathdea] and was the son of Mrs A J Beaven , Clifford Street Parramatta. After going to school in Parramatta Walter studied engineering and was one of the first Australians to go through the Panama canal.
He had a close encounter with what they thought was an enemy raider off the coast of Mexico near Acapulco. While not attacked they were caught within the gaze of the searchlights which after reading the name of Beaven's vessel steamed off. Beaven was told this was probably because she was a British or Japanese warship rather than an enemy one.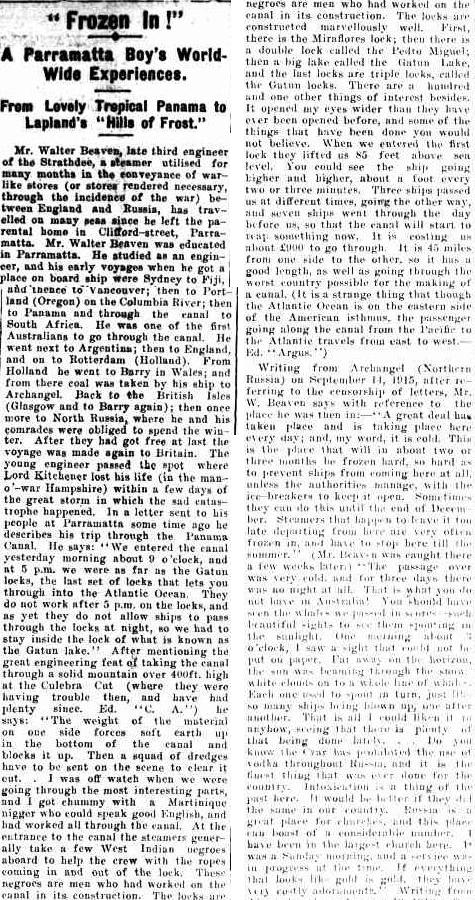 Geoff Barker, Coordinator Research and Collection Services, 2014