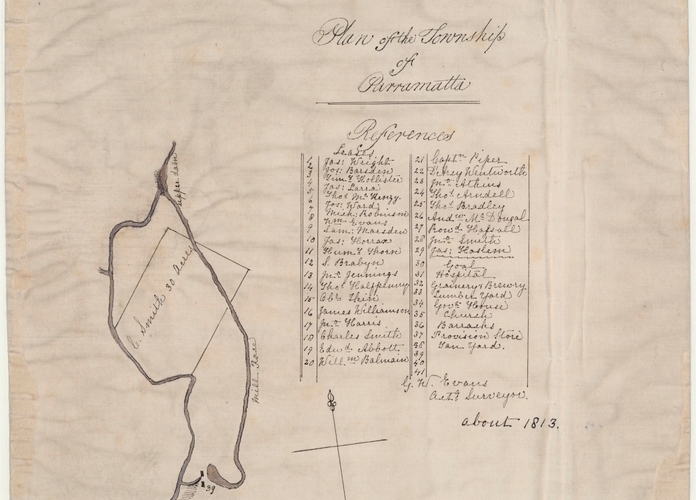 The North Parramatta Cumberland Hospital Precinct area was the site of the earliest land grant made in North Parramatta. This was made on 29 November 1792, to Charles Smith who was granted 30 acres of land on what is now the Cumberland Hospital Precinct. Smith was transported to Australia, arriving in June 1790, but became a free settler after receiving both an Absolute Pardon and his 30 acre land grant.
By 1801, Smith was living entirely off his land, producing wheat, maize and pigs. During Smith's occupation of the farm a mill race cut through the north east corner of his land heading south to the site of Parramatta's first mill, located on what was to become Governor Bligh's land grant.
Sometime between 1803 and 1806 Samuel Marsden purchased Smith's land with the aim to construct his own mill. Marsden also acquired additional land between the northern part of Smith's grant and the Darling Mills Creek. Between 1810-1812 Marsden constructed his watermill adjacent to Smith's grant and it operated at least until  Marsden's death in 1838.
The other grant which occupied a large part of the site, was the 105 acre grant to Governor William Bligh which extended down to the site of the Kings School and included the site of the first botanical garden.

Peter Arfanis, Council Archivist, Parramatta City Council Heritage Centre, 2015