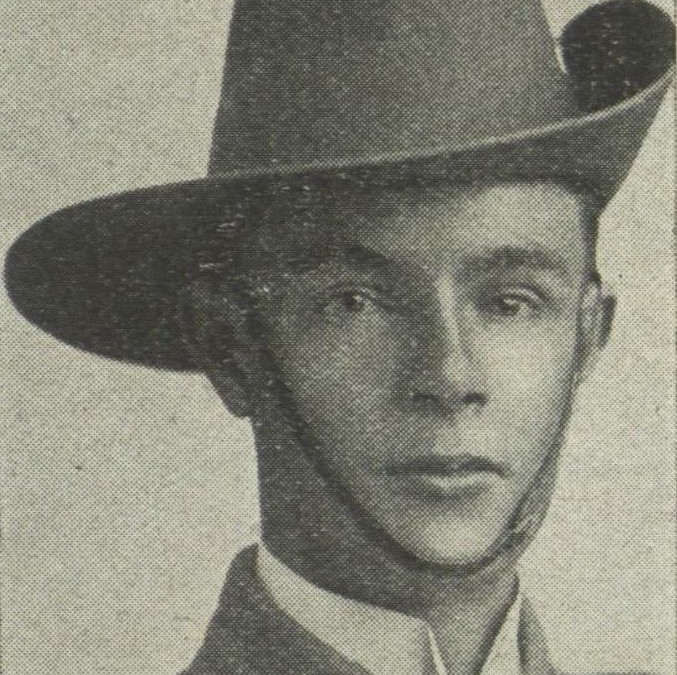 Abraham Pearce was 22 years old when he signed up with the Australian Imperial Force on 17 April 1915 at Liverpool. He was the son of James Rasin and Emily Pearce of 'Portumia', [19] Lansdowne Street, Parramatta. At the time he was a bachelor working as a wool classer at A.W. Davis & Co. in Pyrmont.
He left with the 2 Battalion, 6 Reinforcements aboard the HMAT Karoola A63 from Sydney on 16 June 1915. After months of training in Egypt, he joined the 2 Battalion at Gallipoli Pennisula. At first he was reported missing but sadly it was later reported that during the Anzacs engagement at Lone Pine, Dardanelles, Turkey, Pearce was one of the many fallen casualties killed in action on 6 August 1915 during a bombardment.
He is buried at the Lone Pine Cemetery, Gallipoli Peninsula, Canakkale Province, Turkey (grave reference: Sp. Mem. C. 125).
'Gone, but not forgotten', words his family used in one of the many family notices they placed in the Cumberland Argus and Fruitgrowers Advocate (18/09/1915, p. 10). Below is a portrait of Private Abe Pearce given to Mrs Pearce in an elaborate mount as a tribute from his fellow workmen at A.W. Davis & Co. in Fairfield and Pyrmont as a token of affection.

Anne Tsang, Research Assistant, Parramatta Council, Heritage Centre, 2015
'
Private A. Pearce
'. (1915, September 18).
The Cumberland Argus and Fruitgrowers Advocate
, p. 10.