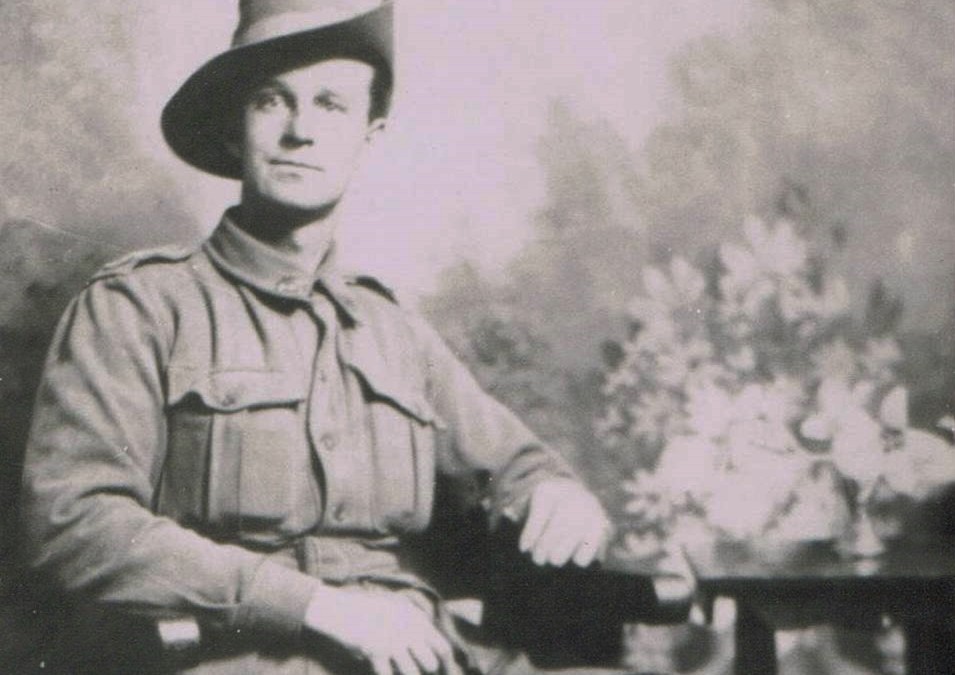 Horace Cecil Watts was born in 1892 at Penrith. Prior to enlisting he was employed as locomotive fireman and lived with his parents, Frank and Charlotte Watts, at James Street, Hornsby.
He joined the AIF on 6 September 1915 and embarked at Sydney on HMAT A60 Aeneas on 20 December 1915. Horace received a shrapnel wound to his left leg while in action in France on 29 July 1916. He was joined in hospital with two other Hornsby boys, brothers John A Watson and Robert C Watson. Horace recovered and re-joined his unit in December 1916.
In a letter, dated October 1916 to his brother Stan Watts, who was considering enlisting, Horace wrote of what he could expect;
I will give you a slight idea what it was like on the Somme. There was one Batt out of the 7th Brigade going up to the firing-line to charge the same night and Fritz got on them with his artillery and there was 698 missing in the morning. I seen C Company out of our Batt come out after a go over the top with 30 men left, but I believe there is only about 30 left out of the Batt now so you can get a slight idea of what it was like there. Well Stan this is a fact you go in a division and come out a Brigade or a Brigade and return a Battalion or less.
In February 1917, Frank Watts, a Hornsby railway guard and father of Horace Watts, received word that his son was killed in action by a bomb on  5 February 1917 at Scott's Redoubt on the Somme.
When the news of his death was received the flag at Hornsby railway station was flown at half mast.
References
Image and copy of letter provided by Ron and Pam Brown

Peter Arfanis, Archivist, Parramatta Council, Heritage Centre, 2015