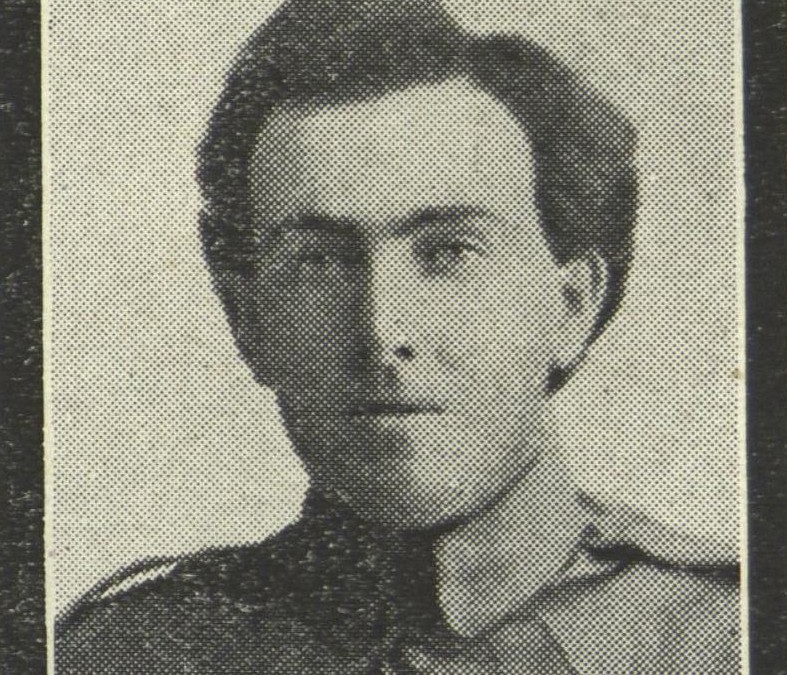 Alexander Robertson enlisted as a private (later Trooper) with the 11th Reinforcements, 1st Light Horse Regiment (LHR) at the age of 23 on 10 September 1915 in Holsworthy, New South Wales (NSW). He was 5 foot 5.5 inches (166.37cm), 123 pounds (55kg) with a fresh complexion, blue eyes and black hair. Prior to enlisting he worked with his father James as a bricklayer's labourer. He was the youngest son of James and Jessie Robertson, whom resided on Parramatta Road, Granville. They previously had moved from the ghost town of Joadja Creek and 'Alex' was born in Mittagong, Camden, NSW in 1891.
He left for the front on 23 October 1915 aboard SS Hawkes Bay from Sydney and took part in all the battles from the time of leaving Egypt to join the Western Front Force on 14 January 1916.
Nicknamed 'Robbo' in his regiment, he was described as the 'happiest man in the regiment', 'always merry and singing'.[2] According to an article published in The Cumberland Argus and Fruitgrowers Advocate (1918, July 20, p.10) he 'was a singing pupil of Mr. Hector Fleming, who believed the young man had a good career before him. He was also a member of the Presbyterian Church choir, and a regular attendant at the meeting of the Brotherhood'.[1]
Sadly, around 4pm on 27 June 1918 during a bomb raid at Mussallabeh, Jordan Valley, Palestine, a shell landed near the dugout Trooper Robertson was sleeping in. The explosion killed Robertson instantaneously and wounded three others including Sergeant W. L. McDonald and 730 Private V. O'Donnell.[2] He was aged 27. Robertson is buried in the Jerusalem War Cemetery, Israel (Grave H 89).

Anne Tsang, Research Assistant, Parramatta City Council Heritage Centre, 2014
References
[1] Killed in Palestine. (1918, July 20). The Cumberland Argus and Fruitgrowers Advocate, p. 10. Retrieved from http://nla.gov.au/nla.news-article86208621
[2] Australian Red Cross Wounded and Missing – Alexander Robertson. http://static.awm.gov.au/images/collection/pdf/RCDIG1057199–1-.PDF