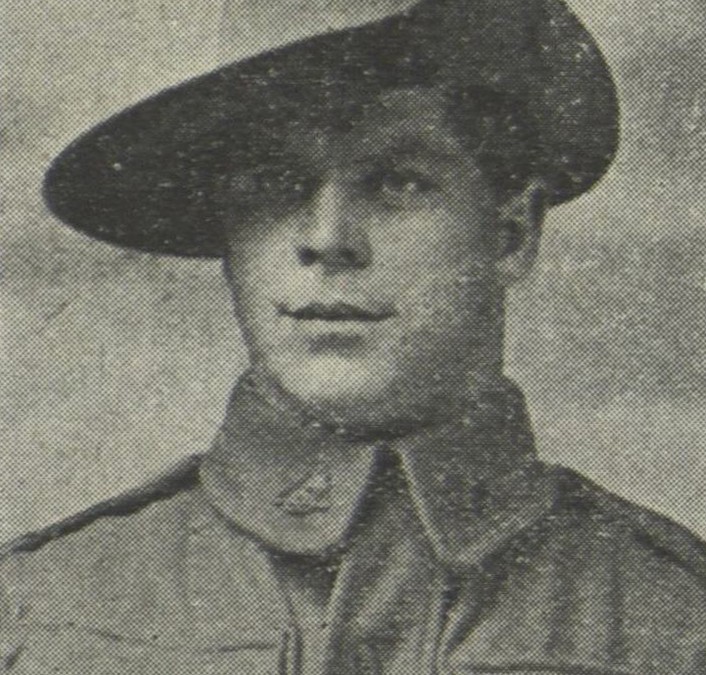 Wilfred Ernest Burgess, clerk, born 1893 in Parramatta, enlisted 20 June 1915, in Liverpool, NSW with 1 infantry Battalion and embarked on 30 September 1915. He was the son of Mr John Robert and Mrs Elizabeth Burgess, Harris Street, Parramatta. He was discharged and returned for Australian on 11 April 1916 on the 'Runic'
The following article in the 25 December 1915 Cumberland Argus tells of Burgess' experience travelling through Egypt.
Five tent mates now in camp in Egypt
Life in a Strange Land: Free Shows and Pretty Dancers. Private W. M. Burgess writes home to his parents, Harris Street, Harris Park: – Heliopolis Camp, 5 November 1915.
'Am sending you a few lines. The Argleshire arrived in Port Suez on Saturday morning on time 8 a.m. the 30th of October. There were also three other transports bearing troops from England, India, and West Australia and Queensland. As soon as we had got the anchor down the boat was surrounded by "coolie boats." We had been given orders the day before to turn the hose on them if they came near, and we did too. It is very dangerous to buy things from them. The port looked lovely at night with its electric lights and the warships' search lights. We stopped in the harbour until the next morning and then disembarked. I afterwards learnt that we were the most orderly troops that have ever landed. The train was a bit of a character. The public carriages run in three classes, and only hold forty. The ride itself to Cairo is something marvellous. Every station we passed was guarded by Indian soldiers, and they turned out and presented arms while the whole train passed. Fine, big men they are, too, and well trained. The natives along the line don't know much about our money. About all they can say is a shilling. Everything goes for l/-, but here they are the biggest rooks under the sun. I am getting on fairly well with the use of their money. The tram service from here to Cairo is excellent; knocks N.S.W.G.T. into a cocked hat. In Cairo the theatres don't open till 9 p.m. All the pictures are open-air, and you can go and sit down at tables and order drinks of all kinds and see pictures as well. No. 1 Base Hospital which is here, is one of the largest buildings; it was formerly a prince's palace, and now at present holds about 3000 patients. I have met some of my old friends in there, also a lot of our "boys" with the mumps. Nurse Wearne from Parramatta Hospital is also there. Stan. Chippendale arrived here last night, so we are all here now except Tim Marshall. Have seen a lot of different dances in Cairo, French, Russian, Polish, Belgian and Egyptian. No need to pay. All these amusements are free, but they make up for it by selling beer and other drinks. The girls bring the custom. Some of them are pretty, especially the Russians, and all have a fair knowledge of our language. We are sleeping on the sand in huts. It is very heavy marching in this sand.' (p.10)
Wilfred Burgess's name appears on the Parramatta Roll of Honour at the Parramatta Town Hall.

Peter Arfanis, Archivist, Parramatta Council, Heritage Centre, 2014