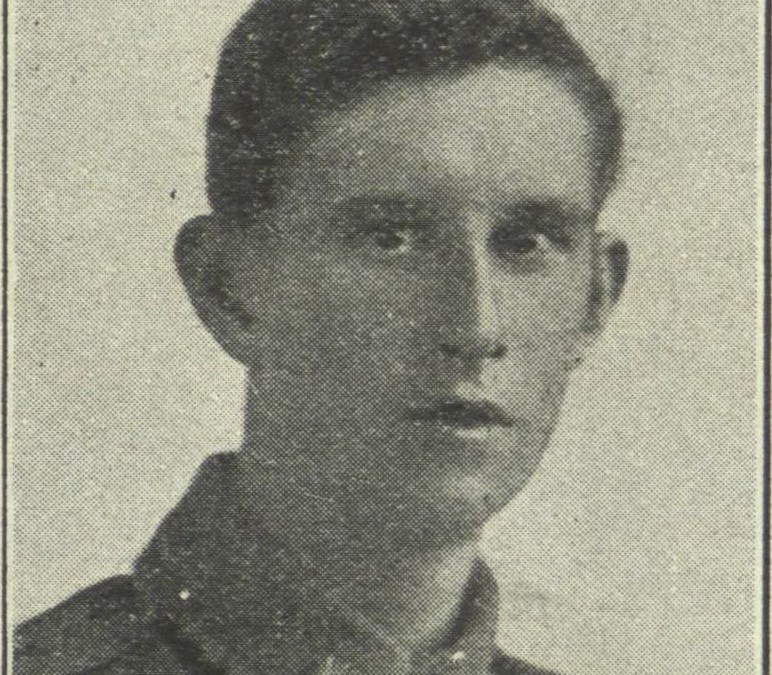 Private Alexander Hugh Hamilton enlisted on 27 January 1915 in Liverpool as part of the 5 Infantry Brigade, 17 Infantry Battalion "A" company.
He was 21 years old and the eldest son of four boys. His parents were Laura Marcella and the late Alexander Hugh Hamilton, of Lumley Street, Granville. His grandmother was  Mrs. Hamilton, of Fitzgerald-street, Ermington. He had two younger brothers who also served (905 Private 'Dave' Hamilton who was stationed in France and 36663 Gunner 'Eddy'Hamilton)[1].
Prior to enlisting he worked as a labourer, and was Presbyterian. He embarked with his unit from Sydney on board HMAT Themistocles A32 on 12 May 1915.
He took part in the Gallipoli campaign and was in the rear-guard of the evacuation[1]. At 23, he was awarded the Military Medal for bravery (no. 93605) on the field in France. Promoted to Corporal ranking in May 1917, by 5 October he qualified as an instructor after attending a course of instruction at Southern Command Bombing School at Lyndhurst.
On 12 June 1818, he was discharged from service from England due to Chronical Bronchitis and returned to Australia per "D11". He was officially discharged 18 May 1919.
Upon his return he married Gladys Rose McBride in Taree, New South Wales in 1920. Sadly after 33 years together, he passed away on 8 July 1953, aged 59. He was survived by his wife, 2 children, 3 grandchildren and 3 brothers David, Edward and Thomas [2].

Anne Tsang, Research Assistant, Parramatta Council, Heritage Centre, 2015
References
[1] Honors for Granville Boy. (1916, December 23). The Cumberland Argus and Fruitgrowers Advocate, p. 10.
http://nla.gov.au/nla.news-article86081474
[2] Family notices. (1953, July 9). The Sydney Morning Herald, p. 16.