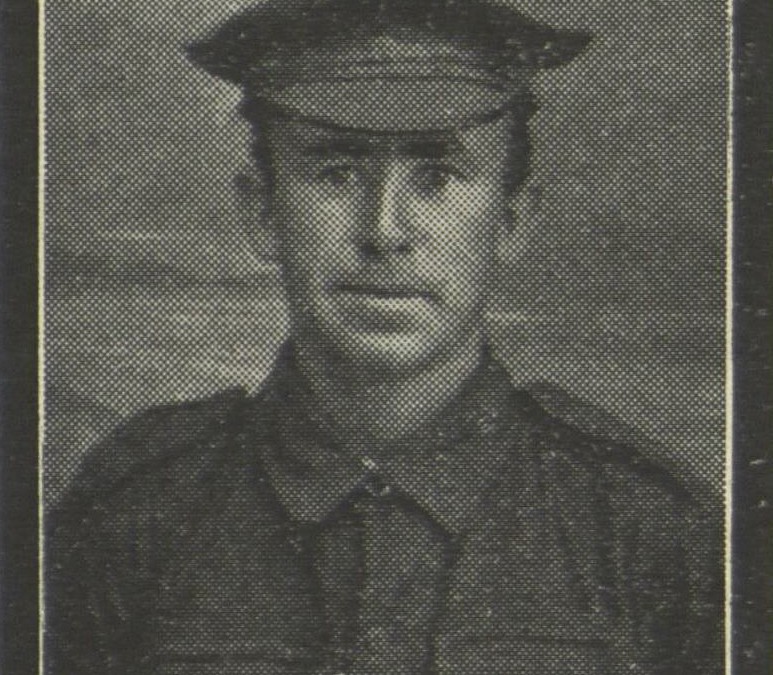 When he was 34 years old Thomas Bernard Cranney volunteered for service in Dubbo. He did this on the 13 October 1915, about the time the Coo-ees' route march  came through Forbes, New South Wales (NSW).[1] Although he enlisted in Dubbo he had been working as was a labourer at John Cooke & Company's 'Sandown Meatworks' on the outskirts of Granville and Rosehill, near the Parramatta River.
Born on 3 March 1880 in Newcastle, New South Wales he was the son of John and Mary Cranney (nee Liversidge). The family later moved from Newcastle to live at George Street, Parramatta. He was raised a Roman Catholic and was also the brother of Mrs Alice Brown and Miss Nellie Cranney (of the Railway Hotel, Ryde), Mrs. Gautt (Newcastle), Mrs. George Duckworth (North Sydney), William, Jack and Albert Cranney.  In 1902 he married Ruth Ann Yates of Albion Street, Harris Park.[1]
When he left on 20 December 1915 with the 18 Battalion from Sydney aboard the HMAT Aeneas (A60), he left behind an ailing wife and three young children in the care of Mrs Nolan of Wigram Street, Harris Park, Parramatta and his 12 year old son Thomas Archibald Cranney in charge.[2][3]
On 3 April 1916 he was transferred to the 54 Battalion from Moascar camps to the Ferry Post, Egypt. By 19 June 1916, he set sail from Alexandria, Egypt to Marseilles in the south of France and spent 10 days on board the H.T. Caledonian before arriving to fight in the Western Front at Fromelles. By 23 November 1916 he was admitted with influenza for a week before rejoining his unit.
Sadly, he was killed in action on 15 May 1917 near Reincourt, France, aged 36. He has no known grave and is remembered with honour on the Villers-Bretonneux Memorial, France (panel 158).

Anne Tsang, Research Assistant, Parramatta City Council Heritage Centre, 2014