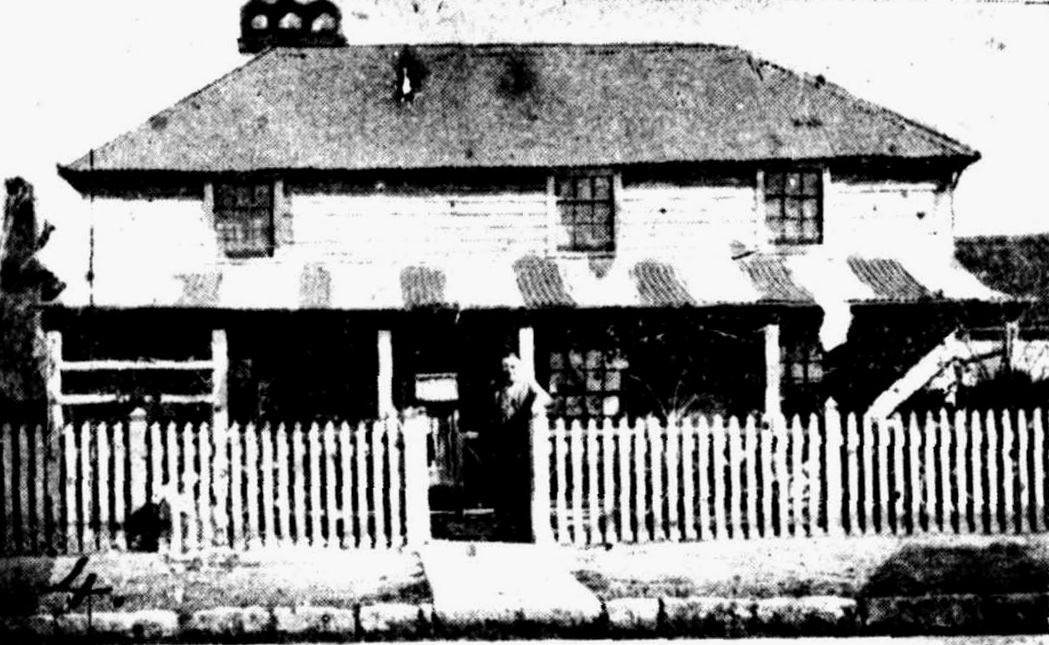 This was the residence of Mr. John Trott, one of the first Aldermen of Parramatta Council. But this house had a history, irrespective of 'Honest John Trott', as he was known.
It was also the residence, as a hotel, of John Martin who was first employed at Government House, Parramatta, as a groom under Governor Brisbane. John and Mary Martin were the parents of Sir James Martin who became Premier of New South Wales in 1863. Born in Midleton, Cork, Ireland, in 1820 Sir James Martin arrived with his parents in Australia in 1821 and spent the early years of his childhood at this house.
His early education was at the infant school of old Mrs. Tull, in a cottage that once stood on the site once occupied by the old Parramatta Presbyterian Church. After this his parents saved enough money to send him to W. T. Cape's school where he excelled and became three times Premier of New South Wales between (1863 – 1872) and Chief Justice of New South Wales (1873 – 1886). Martin Place in Sydney is named after him
The exact location of the house is not known, however it appears to have been located on the western side of Church Street, Parramatta North.

Compiled by Chrissie Crispin, Volunteer, Parramatta City Council Heritage Centre, 2015
References
The Cumberland Argus and Fruitgrowers Advocate, Saturday 14 December 1901 http://nla.gov.au/nla.news-article85830988