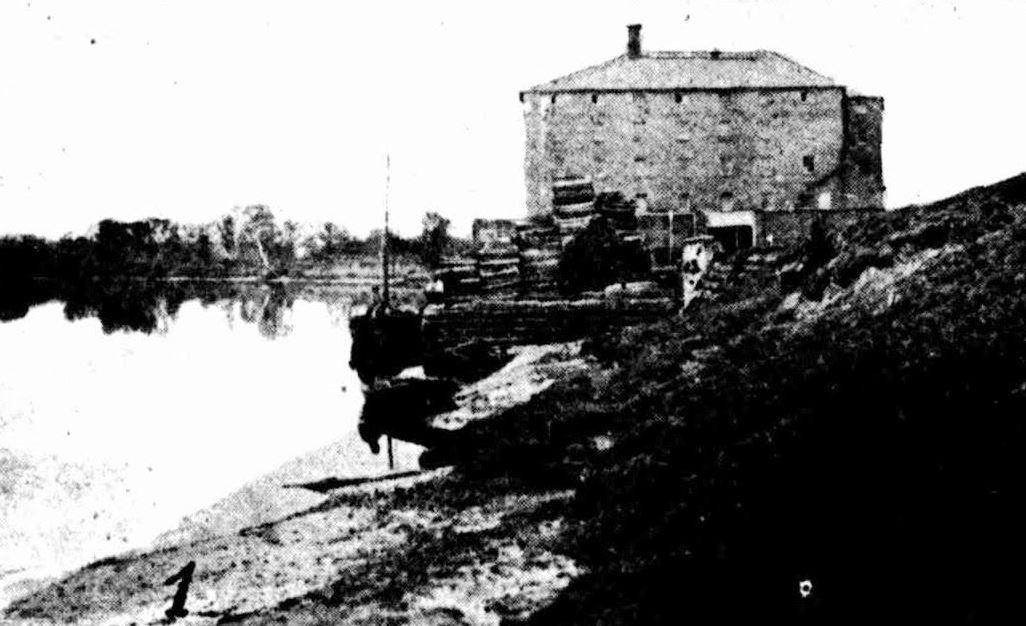 Excerpt from John Taylor Remembers, 1901
Where the steamers used to come in the old days. Who does not remember the old 'Swan' with Captain Brett, the old 'Pelican', and the old 'Emu', when Parramatta used always to take the bus, and, boarding the steamer, steam to Sydney, the boat loaded with passengers and produce.

At the time our picture was taken the old boats were probably ploughing their way to Sydney; but still there is food for reflection. Moored at the wharf is one of the sailing craft, probably either skipper Haggits' or Gus Buckham's.

See the old mill there – Byrnes' mill. That was a busy hive in those days, and big cargoes of the famous Parramatta tweed were shipped from there. In those days George-street was the busy street. Early morn saw the factory hands, with basket in hand, going to work at the mill, and dusk saw them trooping home – scores of grimed men and boys and girls.

Let us think of some of the old hands, Mr. James Bergan (father of Mr John Bergan, of the Granville mills) was one of the foreman weavers. Mr Noah Gazzard was another weaver, and so was Mr Clayfield, the father of Mrs. Maling, sen. The weavers in that time were the largest industrial body in Parramatta.

Talking about the boats that plied in the old days, The 'Experiment' was the first paddle boat. She was two-horse power literally. On a space on the deck were two horses that worked a machine something like a treadmill, and this was the power that made the paddle wheels of The Experiment las the waters into a foam. Mr. John Taylor remembers being taken down to see this wonderful steamer. The stoker of the steamer, instead of shovelling coal into the furnaces, plied his whip, and kept the horses going all the way to Sydney.

The late Hon. George Thornton often 'stocked' on this craft. He and his young friend, Master Spark, would board the steamer at Sydney, get on the horses' backs, and ride them, welting them on till they reached Long Nose Point. Here they would land and walk back to Sydney. But it was a recognised fact that the stage from Sydney to Long Nose was always the quickest stage of the journey when young Thornton and his mate were driving those engines. Steam engines were afterwards put in this boat, which was afterwards run by Captain Shorter, whose son is now a solicitor in Sydney.

Compiled by Chrissie Crispin, Volunteer, Parramatta City Council Heritage Centre, 2015
References
John Taylor Remembers, The Cumberland Argus and Fruitgrowers Advocate, Saturday 14 December 1901