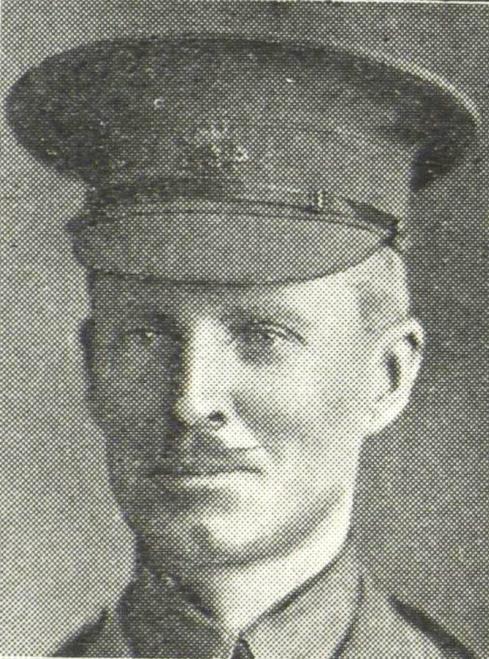 In February 1917 Mrs. McGrath who lived at the villa 'Killarney,' in Egerton-street, Lidcombe, received the sad news of her husband's death in France on 21 January. A professional military officer before the war staff-sergeant-major James John McGrath was well known in most of the towns between Sydney and Parramatta. He had been a drill instructor to the cadets in the area between Homebush and Auburn, and after numerous submissions was finally given permission to quit his job and enlist. Unlike many others this was not McGrath's first war as he was among the first lot of Australian troops to leave for the South African 'Boer' war in 1901.
When he died he was 46 years old and having no children left behind only his wife. Apparently he had been born in Ireland and came to Australia as a young man, after having matriculated at Trinity College, Dublin. He arrived with a band of Christian Brothers with the intention of becoming a priest but after settling in Sydney he left the Christian Brothers to join the Permanent Artillery at Victoria Barracks.
He served seven years there and after a brief stint in private life enlisted for the Boer War. McGrath's wife had travelled to South Africa with her sister and brother-in-law, who held an official position in Grahamstown. They were both in residence there when John decided to follow them as an enlisted man. Once in South Africa he was involved in several engagements almost all of which he came through unscathed.
On one occasion, however, he was in a railway train which was wrecked by the Boers, and in an engagement that followed he was shot through the hand. As a result he was invalided home to Australia, where he remained about six months before returning to South Africa with the intention of re-joining his regiment. As it turned out peace was declared on the day he landed at Durban. In recognition for meritorious service in this war he was decorated with the Queen's medal and two bars.
When he returned to Australia he spent some time as a warder at Bathurst Gaol before leaving to join a the military training school at Albury. After successfully completing his course he was later appointed drill instructor to the Homebush Auburn area, where he remained for four years.
In February, 1916 he left Australia as 2nd lieutenant with the 36th Battalion, which had been raised at Broadmeadow Camp in Newcastle, New South Wales. The bulk of his fellow recruits had come from New South Wales Rifle Clubs and together the Battalion formed part of the 9th Brigade attached to the 3rd Division A.I.F. They left Sydney in May 1916 and arrived in England in July. Here they spent five months before taking up a position on the Western Front on 4 December 1916.
According to Mrs. McGrath the last letter she received from John was about the end of January, and had been written in early December. In the letter he said he was just leaving England for France and was feeling fit and ready for the fray. The Battalion was initially involved in minor skirmishes and during one of these J. J. McGrath was killed. However even in this short time his service must have been of a meritorious character, as he was raised to the position of 1st Lieutenant on the field.


Geoff Barker, Research and Collections Coordinator, Parramatta Research Centre, 2013