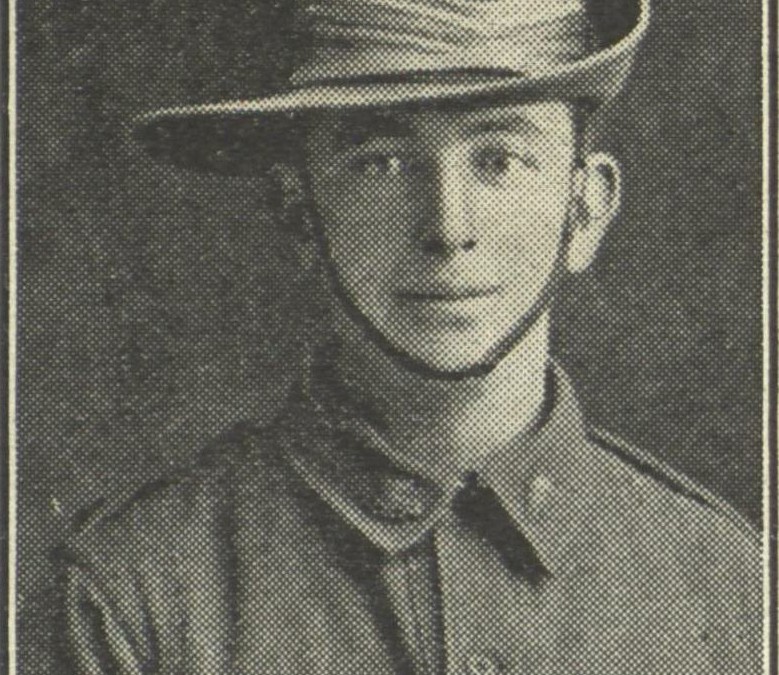 Eric was the son of Mr Richard and Ellen Coles of "Gundaroo", Rosehill, Granville, New South Wales [1].
On 15 February 1916, aged 21, he enlisted with his nephew George Booth (service no. 1004) at Casula, New South Wales. Described as having a dark completion with grey eyes and dark hair, Coles was 5 foot 8 inches and 10 pounds 9 ounces. A labourer by trade, he was single, and belonged to the Church of England. On Monday 22 May 1916, he and George were given a 'convivial send-off' at Jubilee Hall, Parramatta where they were the recipients "… of a wristlet watch, a token of the appreciation of their many friends' esteem and aspirations of Good luck." [2][3].
By 28 September 1916, he had joined the 1 Pioneer Battalion for mining duties "in the field" before officially leaving Sydney on 3 November 1916 aboard the HMAT Afric A19 for Pymount, England. Between 26-27 September 1917 he was wounded in the field but had rejoined his troop by 14 October 1917. As reported in the Cumberland Argus and Fruitgrowers Advocate [4].

5 March 1918 he was charged with the crime of 'neglecting to obey an order in that his steel helmet was not camouflaged' while in France and he was given 2 days Field Punishment No. 2 (F.P. No. 2) which according to the Rules of Field Punishment meant he was subject to heavy labouring duties without being 'attached to a fixed object' [5].
12 October 1918 he was taken on strength and transferred to the 32 Battalion. After the victory of the Allies, he marched out of France to England and returned to Australia 10 June 1919 per Port Lyttleton. For his service, he was received the 1914-15 Star, British War Medal (60410) and Victory Medal (58506). His name has also been inscribed on the Royal Memorial Gates at St. Johns, Parramatta.

Compiled by Anne Tsang, Research Assistant, Parramatta City Council Heritage Centre 2014
References