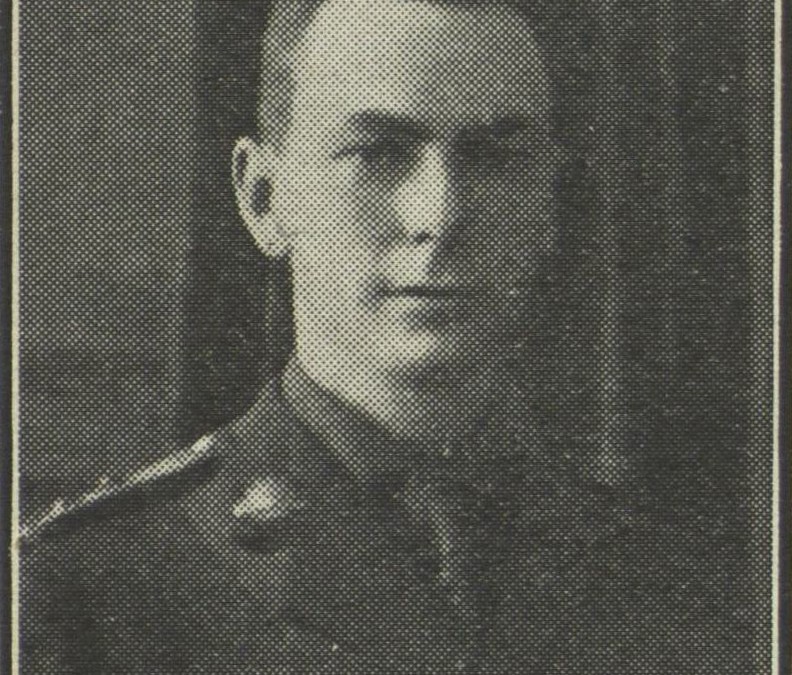 Lieutenant William Haigh, formerly a Town Clerk, second son of Mr. and Mrs. T. Haigh, of Chelmsford Avenue, Croydon (late of Granville), enlisted 1915 as a private and gained his commission in February, 1916. He was promoted to 1st Lieutenant for special service on the field, March, 1917. He was wounded on two occasions previous to being gassed.
Lieutenant Haigh died from the effects of the gas on 26 November 1918 at Wandsworth General Military Hospital, London. He was awarded the Military Cross for conspicuous bravery, the following being an extract from the London Gazette:
Bluff won the Military Cross for, Lieut. W. R. Haigh, 17th Bat. A.I.F. Out of touch with his men, and under heavy fire, he went forward alone during an attack, and although his revolver was empty he captured sixteen of the enemy.
Haigh was personally complimented by General Birdwood for his action and was decorated by His Majesty the King.


Peter Arfanis, Archivist, Parramatta Council, Heritage Centre, 2014