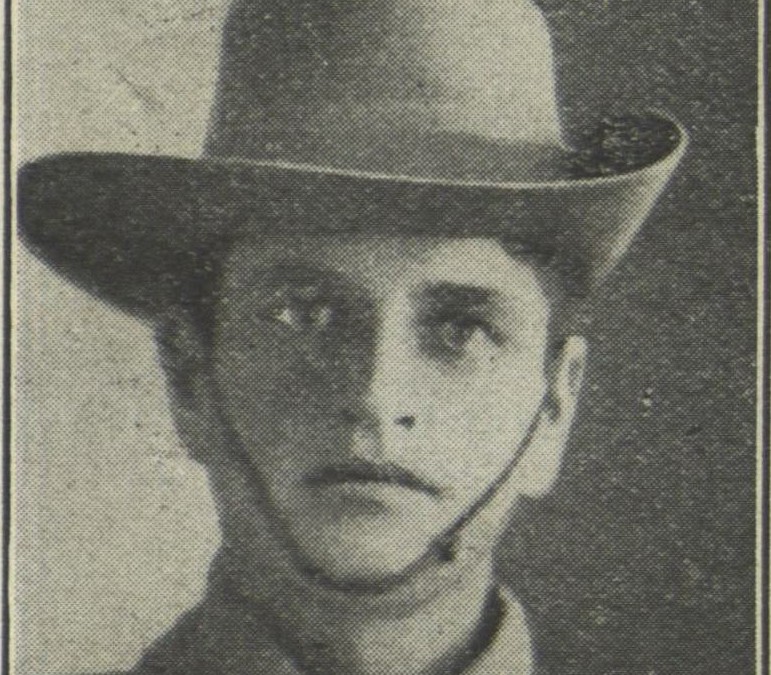 Walter was born in Parramatta and was 20 years old and working as a cook when he enlisted on 11th November 1914. He named his sister Miss Edith Fleming as his next of kin and her address as Harris Street, Parramatta. He was of the Church of England faith.
On 11th February 1915, he embarked at Melbourne on board HMAT "Seang Bee" A48 with the 4th Infantry Battalion, 1-8 Reinforcements (December, 1914 – August 1915). On 5th April 1915, he left Alexandria to join B.E.F. on Gallipoli but was placed on Command to Artillery Ship Party on Lemnos on 11th April. On 5th May, 1915, he rejoined his Battalion on Gallipoli ex Artillery guard on board H.T. "Karoo", and on 6th May, he received a gunshot wound to the scalp. He rejoined active service on 21st September, 1915 and was evacuated from Gallipoli on 21st December, 1915. He was then transferred to the 55th Battalion and embarked for active service in France on 19th June, 1916. He had been transferred to the 3rd Battalion, then to the 55th Battalion and finally on the 28th November, 1916 to Unit 14 F.A.B, 114th Howitzer Battery, as a Gunner. It wasn't until 14th December 1917, that he contracted venereal disease (Gonorrhoea) in London, and was treated at Australian Dermatological Hospital, Bulford. Walter was one of the many young soldiers who found themselves stricken with venereal disease to add to all the other woes he had, including scabies, trench mouth and feet, a scalp wound and gunshot wound to the shoulder from the battles in France.
In his own words, given in evidence at a Court Martial for being Absent without Leave are, "I joined the [A.I.F] Australian Infantry Force in October, 1914. I served right through Gallipoli. I served in France from June, 1916 to October 1917. While in Bulford [Australian Dermatological Hospital] I was kept in detention. I went to London to try and cure myself, I found I couldn't and I reported to Headquarters and was sent to Bulford. I heard nothing about the first charge against me until six weeks ago."
He returned to Australia on board the "Burmah" arriving 29th January 1919. He died on 24th March 1936.

Researched by Noela Vranich, Volunteer, Parramatta Heritage Centre 2015